Norovirus strikes again: Royal Caribbean's "Independence of the Seas" en route to Jamaica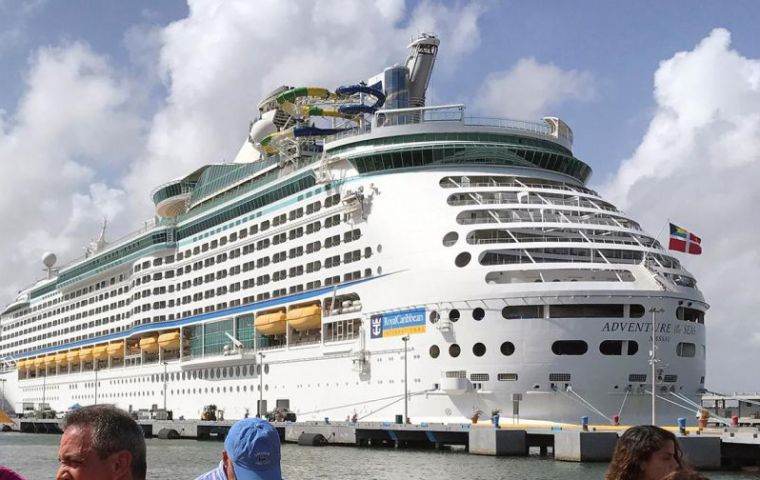 Passengers of Royal Caribbean's Independence of the Seas expressed relief early Saturday as they returned to Florida after more than 200 people fell ill aboard the five-night cruise. Royal Caribbean said 220 passengers came down with a gastrointestinal illness during the cruise, which left Fort Lauderdale's Port Everglades last Monday for Labadee and Jamaica.
The company said the illness affected only a small percentage of the more than 5,000 people aboard. However, some passengers disputed the company's count, saying many more people were sick.
Passengers who departed the ship Saturday described an extremely unpleasant trip at sea.
Royal Caribbean's doctors treated the sickened passengers with over-the-counter medications, the company said. Meanwhile, the crew took steps to sanitize the ship to prevent the spread of the illness, the company said.
Several passengers leaving the ship Saturday said the crew worked hard to keep the vessel clean during the outbreak, but others said the illness overwhelmed the Independence of the Seas' small medical staff. In effect because of the limited medical staff, according to passengers the number of people who were sickened was much more than the 220 reported by Royal Caribbean, since many people did not get treatment and merely stayed inside their cabins to recover.
On Saturday, Royal Caribbean employees wore gloves as passengers disembarked the Independence of the Sea. The ship is still scheduled to leave Port Everglades next Thursday for another cruise.
The company said the crew would deep-clean the ship after all the passengers left the vessel.
The passengers were thought to have been sickened by norovirus, a gastrointestinal illness that can spread quickly in confined spaces, such as cruise ships and hospitals. The virus spreads via contaminated food and water.