Venezuela awards Russia's Rosneft two major offshore gas fields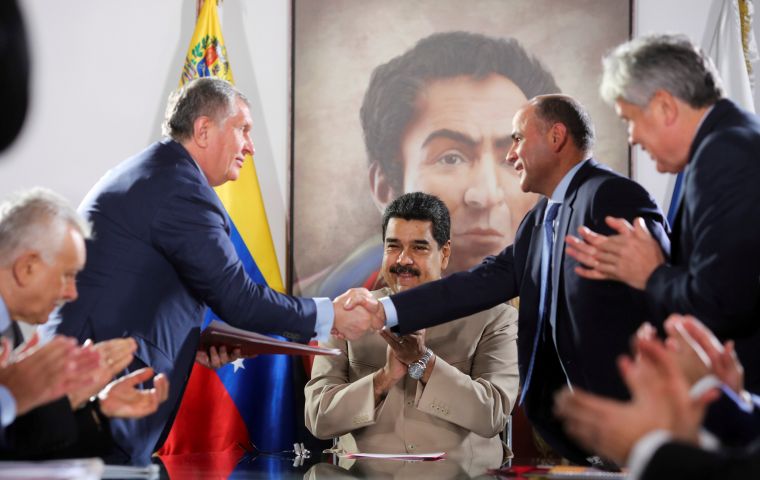 Venezuela has awarded licenses to a unit of Russian oil major Rosneft to develop two offshore gas fields, Rosneft said in a statement.Venezuelan President Nicolas Maduro signed the deal during a visit to Venezuela by Rosneft CEO Igor Sechin, it said.
During the visit, Sechin also discussed Rosneft's cooperation with Venezuelan state energy company PDVSA, the statement said.
Under the agreement, which is valid for 30 years, wholly-owned Rosneft unit Grupo Rosneft will become the operator of the Patao and Mejillones offshore gas fields, Rosneft said.
Rosneft will have the right to sell all of the fields' production for export, including in the form of liquefied natural gas, the Rosneft statement said.
It said total estimated reserves at the two fields are 180 billion cubic meters (bcm) of gas, and that maximum annual production would be 6.5 bcm.
Venezuela's unraveling socialist government is increasingly turning to ally Russia for the cash and credit it needs to survive.
PDVSA has debts to state-owned Rosneft of US$ 6 billion, the Russian company estimated in August. Last month, Russia's finance ministry agreed to a restructuring of Venezuela's debt to Moscow, not including PDVSA's debts to Rosneft.