Acute intoxication with cyanobacteria and cyanotoxins in Montevideo beaches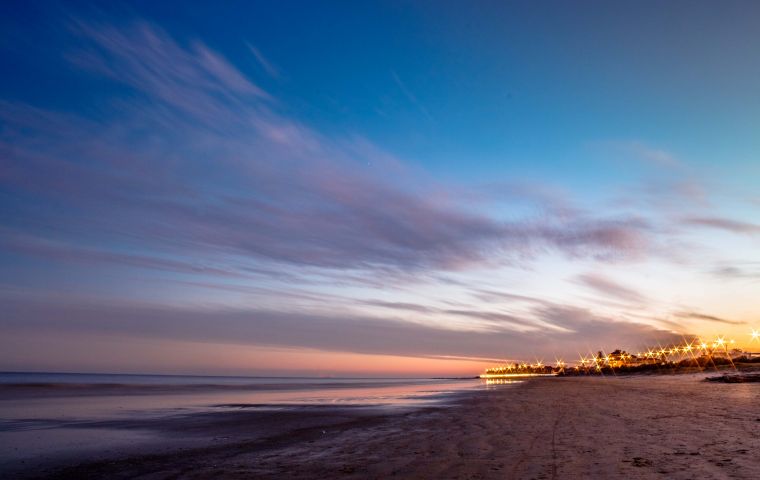 An acute case of intoxication with cyanobacteria and cyanotoxins in recreational exposure during an algal bloom in Montevideo beaches, Malvin and Carrasco, was reported in the US National Library of Medicine, National Institutes of Health.
In January 2015, a 20-month-old child and her family took part in recreational activities at Carrasco and Malvin beaches in Montevideo, during an intense harmful algae bloom (HAB) developing along the coast. A few hours after the last recreational exposure episode, the family suffered gastrointestinal symptoms which were self-limited except in the child's case, who was admitted to hospital in Uruguay with diarrhea, vomiting, fatigue, and jaundice.

The patient had increased serum levels of liver enzymes and bilirubin and five days later presented acute liver failure. She was referred to the Italian Hospital in Buenos Aires, being admitted with grade II-III encephalopathy and hepatomegaly and requiring mechanical respiratory assistance.
Serology tests for hepatitis A, B, and C, Epstein-Barr virus, and cytomegalovirus were negative. Laboratory features showed anemia, coagulopathy, and increased serum levels of ammonium, alanine aminotransferase (ALT), aspartate aminotransferase (AST), and bilirubin. Autoimmune Hepatitis Type-II (AH-II) was the initial diagnosis based on a liver kidney microsomal type 1 antibodies (LKM-1) positive result, and twenty days later a liver transplant was performed.
The liver histopathology had indicated hemorrhagic necrosis in zone 3, and cholestasis and nodular regeneration, which were not characteristic of AH-II. LC/ESI-HRMS (liquid chromatography electrospray ionization high-resolution mass spectrometry) analysis of MCs in the explanted liver revealed the presence of Microsytin-LR (MC-LR) (2.4 ng·gr-1 tissue) and [D-Leu¹]MC-LR (75.4 ng·gr-1 tissue), which constitute a toxicological nexus and indicate a preponderant role of microcystins in the development of fulminant hepatitis.