Divided Fujimori opposition helped Kuczynski avoid removal from office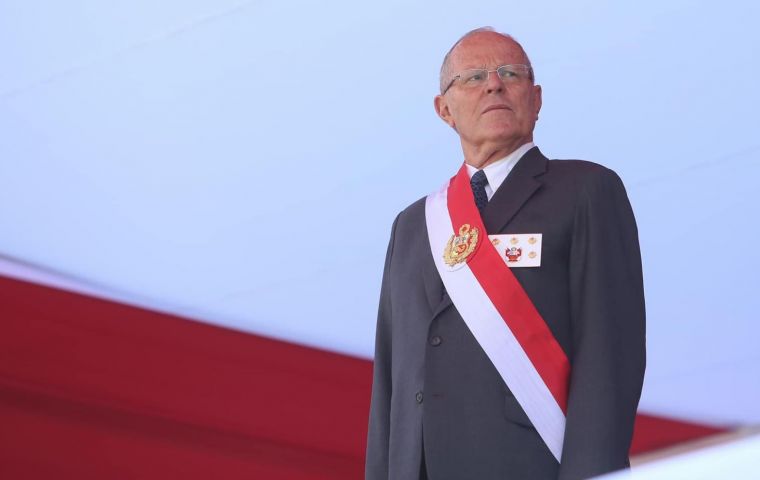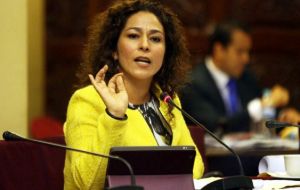 Peruvian President Pedro Pablo Kuczynski has thwarted a bid in Congress to force him out over a graft scandal, as an opposition lawmaker accused him of securing votes by promising to free ex-president Alberto Fujimori from jail. Before Thursday evening's vote on a motion to push him out, Kuczynski urged lawmakers to set aside unproven allegations of graft against him to defend Peru from what he called a coup attempt by the right-wing Popular Force party.
Popular Force emerged from the populist movement started in the 1990s by Fujimori, who is now serving a 25-year sentence for corruption and human rights crimes.
Kuczynski's government had denied that a pardon would be part of a political negotiation. But Popular Force lawmaker Cecilia Chacon told reporters that the government had promised a faction of her party that Fujimori would be pardoned if it backed him.
The bulk of Popular Force, led by Fujimori's daughter Keiko Fujimori, sought to depose Kuczynski as "morally unfit" to govern after discovering business ties he once had with a firm at the center of the region's biggest graft scandal.
But the party, which last week mustered 93 votes to begin proceedings, failed to secure the 87 needed to pass the motion, thanks to 10 Popular Force abstentions. The vote capped a week of political turmoil in one of Latin America's most stable and robust economies, also the world's second-biggest copper producer.
"Tomorrow a new chapter in our history begins: the reconciliation and rebuilding of our country," tweeted the president. But Kuczynski's political troubles might not be over.
Popular Force has vowed to continue to investigate deposits totaling US$4.8 million that Brazilian builder Odebrecht made to consultant firms owned by Kuczynski or a close business associate of his over a decade, starting in 2004. Odebrecht has rocked Latin American politics with its confession exactly a year ago that it bribed officials across the region, landing elites in jail from Colombia to the Dominican Republic.
Kuczynski once denied having any professional ties to the company, and has since said he was unaware of the transactions but that there was nothing improper about them.
Kuczynski took office promising that his decades of experience in finance and public administration would help usher in an era of clean government and robust growth. But his first 16 months in power have been marked by clashes in Congress, where Popular Force has helped oust four ministers.
His triumph on Thursday was the first clear sign that he might be able to exploit a family feud in Popular Force to defend his government from Congress.
Keiko Fujimori faces competition from her younger brother Kenji for leadership of their father's following. Hours before the vote, Kenji threw his support behind Kuczynski in a video, without specifying who else he spoke for, saying: "We're going to prioritize making the president's administration stronger."