YPF reaches agreement and will pay US$ 114m on a conflict from 2009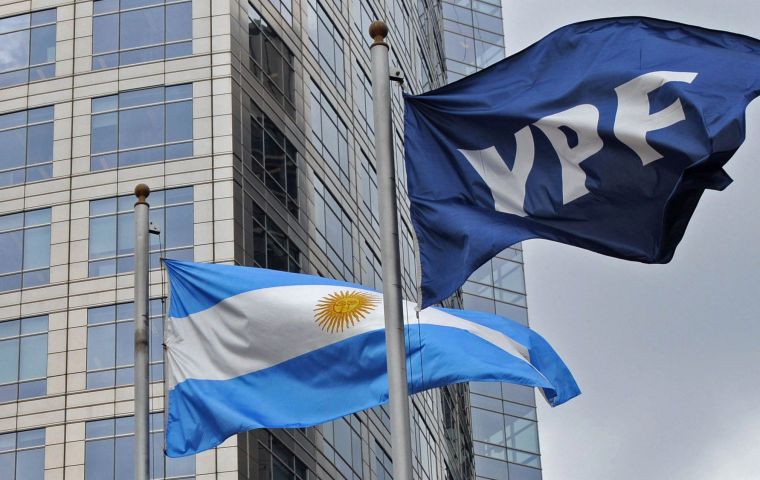 Argentina's state-owned oil company YPF will pay US$ 114 million to Transportadora de Gas del Mercosur (TGM) to end a conflict that began in 2009 when the company suspended the shipment of natural gas.
Both companies entered into a "transactional agreement" through which "without recognizing facts or rights, they gave up all the claims they had or could have reciprocally," YPF reported to the Buenos Aires Stock Exchange.
The rescission of the contract, which also involved AES Uruguaiana Emprendimientos, (AESU) gave rise to a claim for US$ 1.6 billion since the affected companies argued that without the gas committed, a new plant they had built in Brazil could not work.
AESU is controlled by the U.S. group AES, while TGM belongs to Tec gas, a joint venture involving the Italian-Argentine Techint, France's Total, Eurnekian's CGC, CMS Energy and Petronas.
In related news the Argentinean government authorized YPF to sell up to 115 million cubic meters of natural gas to Chile in exchange for methanol. The first gas export should occur within six months.
YPF will send natural gas to Methanex as part of an agreement both companies signed in 2016. YPF may sell up to 1 million cubic meters of gas per day until September 30, 2018, or until total gas exports reach 115 million cubic meters.
The Argentinean government's decision states, however, that the company may cut supplies to Chile if there is lack of natural gas in Argentina.