Brazil's main stock market, Ibovespa ends the year with a 26.85% increase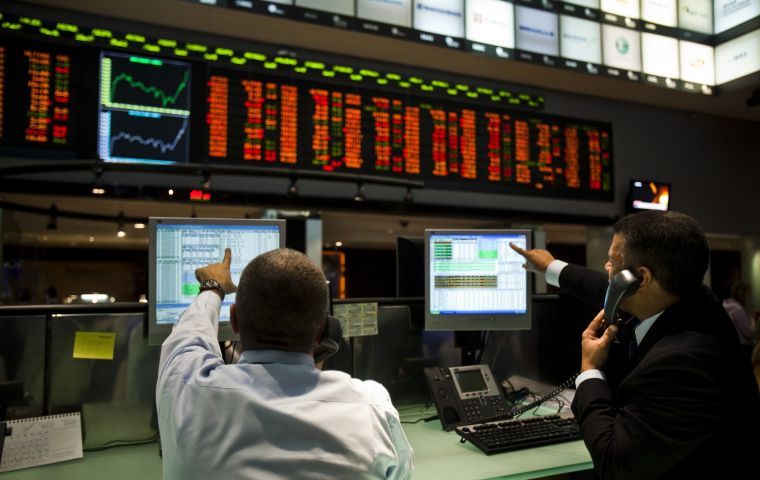 Ibovespa, the benchmark stock market index in Brazil, ended the last trading session of the year with a 0.43% rise to 76,402.08 points amid a lack of negative political news and tracking stock markets abroad.
"Besides having no bad news and a calm scenario abroad, investors are still monitoring the rating downgrade issue. All those factors are priced in this week's rise," said Lerosa Investimentos' analyst Vitor Suzaki.
Eletrobras shares rose sharply (+5.22%) after the Brazilian government gave the company more time to gather support from stockholders to the sale of part of its subsidiaries.
Estácio stocks, however, had the poorest performance (-3.13%), amid profit-taking, said Suzaki.
The Ibovespa ends 2017 with a 26.85% gain, and below the 76,977.68 points record level reached in October.
The locally traded US dollar rose 0.06% in the spot market to R$ 3.3150 and fell 0.22% in the futures market to R$ 3.3080.