Brexit: First quarter of 2018, "point of no return" for financial services industry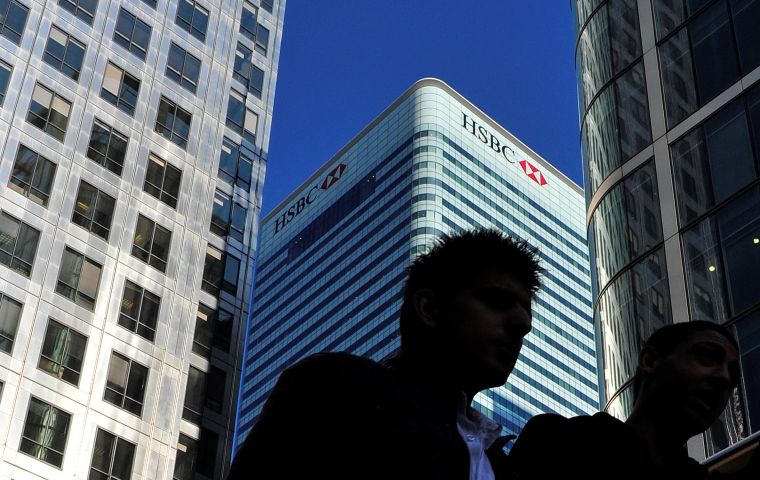 The clock is ticking for the financial services industry, with banks said to be months away from being forced to act on Brexit contingency plans that could see thousands of jobs leave the UK. The first quarter of 2018 has been dubbed the "point of no return" for banks, insurers and asset managers as the industry calls on the UK to clinch a transition period that would extend market access to the EU beyond March 2019.
Without it, firms are expected to start moving staff and part of their UK business to rival financial hubs including Dublin, Paris, Frankfurt and Luxembourg – where they can continue to benefit from passporting rights that give financial services cross-border access to EU clients.
HSBC has said it is on course to move up to 1,000 jobs to France where it already has a full service universal bank after buying up Credit Commercial de France in 2002, while Barclays' Dublin office is set to serve as its EU hub in a move that could potentially double its local employee base by 150 staff.
Lloyds Banking Group is planning to convert its Bank of Scotland-branded branch in Berlin into an EU subsidiary, though few jobs will leave London as a result as the 300-strong branch is already well equipped to serve European clients.
Others like JP Morgan, which currently has 16,000 staff in the UK, will ramp up operations at a number of its EU sites with plans to move up to 1,000 London front and back office roles.
It is understood that custody business roles are destined for Dublin, treasury services set to settle in Luxembourg, and investment banking positions are bound for Frankfurt, while others will be spread across additional JP Morgan sites across the bloc.
Fellow US banking giant Goldman Sachs – which employs 6,500 UK staff – is set to at least double its Frankfurt office to 400 staff through a mix of relocations and local hires and has also signed a lease on a yet-to-be built skyscraper that can house up to 800 employees with options to take up additional space.
Paris – where Goldman currently employs around 150 staff – will serve as a dual hub alongside Frankfurt, with additional moves made to offices including Milan, Madrid, Stockholm and Dublin.
American peer Morgan Stanley is understood to have plans to move 200 of its 6,000 UK staff to Frankfurt, but is taking a similar approach by bulking up additional offices in Milan, Madrid and Paris, while Citigroup notified its bankers back in July that it may need to create 150 new roles to bulk up its Frankfurt offices as well as those in Amsterdam, Dublin, Luxembourg, Madrid and Paris.
Luxembourg has emerged as the location of choice for a number of UK-based insurers, though staff changes are relatively muted.
Hiscox has said at least 10 positions would be created to cover compliance, risk, and internal auditing, while AIG will move less than a dozen London-based executives to the Duchy, where RSA is also planning to set up shop.
Legal & General confirmed in May that it is planning to shift part of its investment management operation to Dublin, just two months after Lloyd's of London confirmed it had chosen Brussels for its post-Brexit hub, in a move that is believed to involve moving around 100 jobs.
It also emerged this year that a raft of Asian banks including Nomura are on track to expand their operations in Frankfurt. Japanese peer Daiwa is set to start its local office with around 100 staff comprised of both local hires and transfers from operations including London and Japan, while Sumitomo Mitsui Financial Group (SMFG) and Mizuho Securities plan to open their own subsidiaries in the city.
Standard Chartered also has Frankfurt in its sights, as does South Korea's Woori Bank, which is set to start with a handful of staff on the ground. Swiss bank Credit Suisse is one of the last major banks yet to announce it post-Brexit plans.
A Treasury spokesman said: "We are determined that the UK remains home to this important sector, that's why we are working closely with our partners in Europe to agree a deep and special partnership with the EU, and an implementation period that provides the certainty that the financial services sector needs".