New Year in Uruguay begins with a raft of goods and services price increases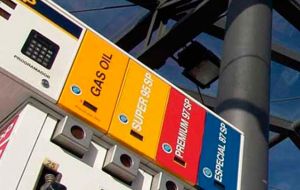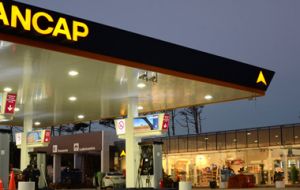 New Year has taken off in Uruguay with a raft of utilities' rates increases which includes power, fuels, drinking water, telecommunications, urban bus fares, plus extra taxes on tobacco and gambling. Inflation in the twelve months to November was 6.30%.
In Uruguay since the state has a monopoly in electricity distribution, oil refinery, drinking water and most telecommunications services, except for cellular phones, prices for these goods and services are set by government, as well as for land transport and milk.
Power rates have been increased 3.2%, effective January first, but have been the most controversial since some government officials, including the political board of the power company, UTE, had anticipated that the rate could be reduced as much as 6/7% given that generation was almost 80% green. In effect Uruguay's hydropower and wind mills, because of abundant rainfall and an increase in the number of wind farms, cutting drastically on fuel, allowed UTE to consider the rebate, but the Economy ministry did not agree and had then raised, which, customers complained meant power rates actually went up almost 10%.
Antel, the government's telecommunications company increased its service rates 6.5%, and likewise, OSE, which is responsible for drinking water distribution.
Regarding fuel, the price of gasoline has been increased 9.8%, diesel, 4.8%, and cooking gas, 15%. Ancap which has the refining and oil import monopoly is still recovering from a disastrous management during the mandate of ex president Jose Mujica, when the company went bankrupt because of several huge investments riddled with corruption allegations, red tape and poor planning. The company had to be recapitalized and the courts are investigating the massive losses.
Since Uruguay has no hydrocarbons, it has been a long standing practice for the country's Treasury to increase revenue by heavily taxing fuel, funds which Ancap by law is forced to turn over. However in recent years this has been rather abusive, because when the international oil price dropped to around US$ 35 a barrel, Uruguay kept charging the same prices for fuel, which were calculated on a barrel on the range of US$ 100. This was to help Ancap recover from the massive losses suffered during the reckless administration of ex president Mujica.
Uruguay has the "privilege" of being the Latin American country with the dearest fuel prices, and thus the political importance of keeping urban transport fares administratively fixed.
Currently with oil in the range of US$ 60 a barrel, New Year's increase can only be explained because either Ancap still is recovering from the red or even more significant Uruguay must bring down its budget deficit, which for the last few years has been in the range of 3.5% to 4% of GDP, despite several efforts to increase revenue pinching taxpayers and private sector pockets. In the latest IMF review, bringing down the deficit is the main recommendation.
Finally the increase of taxes on tobacco and gambling, and on imports service, effectively have the purpose of increasing revenue to try and help balance the budget deficit, or at least reverse the tendency, as suggested by the IMF.