"Fire and Fury" becomes an instant bestseller despite Trump's threats
Saturday, January 6th 2018 - 09:54 UTC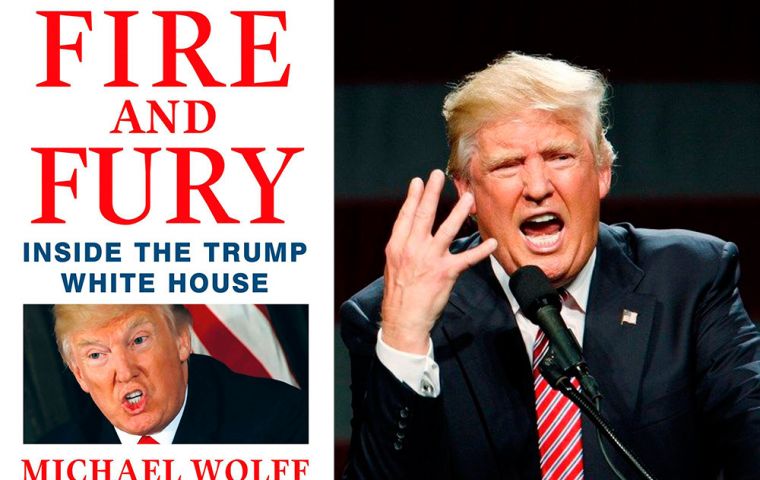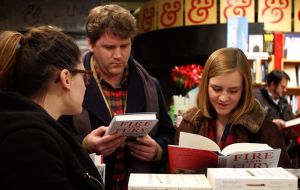 President Donald Trump legal threat aimed at "Fire and Fury: Inside the Trump White House"" appears to have the effect of making the book an early 2018 hot-selling title. On its first day of release, bookstores in major cities like Washington D.C., New York, and Los Angeles reported selling out of the initial order, and other shops in places like Oxford, Miss., and Shaker Heights, Ohio, also said that buyers quickly snatched up copies of their first batch.
Amazon already has the title on back order, with a ship date of two to four weeks.
The book by Michael Wolff portrays Trump as unprepared and unfit for the demands of the presidency, and a White House in chaos in its initial six months. Trump has said that the book is "full of lies, misrepresentations and sources that don't exist."
Wolff said that he based the book on more than 200 interviews, and had access to the White House and Trump himself. He said at a morning television program that he "absolutely" defended the contents of the book. He also said that he has audio recordings of interviews and extensive notes.
But some reporters pointed out inaccuracies. even if they don't challenge the substance of the book. Wolff writes that Mark Berman, national reporter for the Washington Post, was among those having breakfast at the Four Seasons in Georgetown one morning early in the administration. Berman said he has never been to the restaurant. Also listed as being there was Hilary Rosen, "the music industry's longtime representative in Washington." She left her post atop the Recording Industry Association of America in 2003.
Publisher Henry Holt & Co. moved up the release date of the book five days to Friday, maximizing the publicity over the tome.
"We had 84 on hand this morning and sold out within minutes," said Sarah Costello, a spokeswoman for Politics & Prose in Washington. "We have several hundred more on order and were hoping to get them in today."
Another DC bookseller, Kramerbooks in Dupont Circle, started selling copies at midnight and, with a long line of patrons ready to buy it, it sold out within 20 minutes. They have ordered more books to arrive on Monday.
Henry Holt went forward with the release despite receiving a cease and desist letter from Trump's private lawyer, Charles Harder, who has threatened a defamation lawsuit and other claims. He did not return requests for comment on their next planned steps.
In Los Angeles, Book Soup said that it sold out of its initial shipment of the book "first thing" on Friday morning. Then they sold out of a shipment that arrived on Friday afternoon. "More books Monday," the bookseller promised on Twitter.
Richard Howorth, the co-founder of Square Books in Oxford, said that they had 10 copies of the book and "they are already gone." Another 20 copies are arriving Tuesday, nine are already reserved, and there is another batch of 40 coming later in the week.
"It is unusual," he said. "It is what is known in the industry as a 'drop in.' The book sort of lands and you don't even know about it."
He said that in those cases, they typically have a smaller initial order and are prepared to order more based on demand.
"We were certainly caught off guard," he said. "We didn't know that this would be this explosive and that it would be in the news this much."
Pat Eisemann, spokeswoman for Henry Holt, said that "as a privately held company we do we not reveal sales figures, but the book went back to press several times prior to publication. We monitor the stock daily."