Sixth major oil find offshore Guyana at the Stabroek block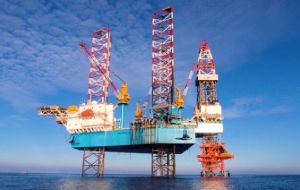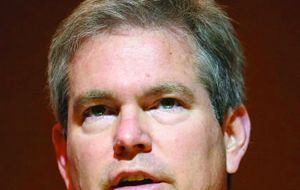 For the sixth time Exxon and partners at the Stabroek block offshore Guyana are celebrating another major find in northern South American waters. In effect, Ranger-1 exploration well, the sixth find since discovering Liza in 2015, hit approximately 70m of high-quality, oil-bearing carbonate reservoirs some 60mi northwest of the Liza development.
Exxon and partner Hess said the discovery has boosted the Stabroek block's recoverable resource estimates to 3.2 billion boe. The well was spud on 5 November 2017 by the Stena Caron drillship and drilled to 6450m depth in 2735m of water.
Following completion of the Ranger-1 well, Stena Carron will move to the Pacora prospect, 4mi away from Exxon's Payara discovery. The super-major says that additional exploration drilling is planned on the Stabroek block for 2018, including potential appraisal drilling at Ranger.
ExxonMobil announced back in October 2017 that it had found its fifth discovery with the Turbot-1 exploration well. In March 2017, the firm reported the Snoek discovery, which was named the fourth largest offshore discovery of 2017 in OE's December 2017 issue. Exxon and its partners have been working quickly to develop the block and assess its potential.
"The Ranger oil discovery demonstrates that the petroleum system is working in a new geologic play in the Guyana Basin more than 60mi northwest of Liza, and reaffirms the extraordinary exploration potential of the Stabroek Block," said Hess CEO John Hess.
Steve Greenlee, president of ExxonMobil Exploration Co., added: "This discovery proves a new play concept and adds further value to our growing Guyana portfolio."
Hess, in particular, is betting heavily on the success of the Guyana discoveries. In October, the firm brokered a deal to sell off its Norwegian subsidiary (Hess Norge) for US$2 billion to AkerBP. The move was described by the company's CEO this way: "Proceeds from these asset sales, along with cash on the balance sheet, will prefund development of our world class investment opportunity in offshore Guyana, where we have participated in one of the world's largest oil discoveries of the past decade [the Liza discovery]."
The Stabroek block, offshore Guyana, spans 6.6 million acres (26,800sq km). Exxon subsidiary Esso Exploration and Production Guyana operates the block with 45% interest. Its partners include Hess Guyana (30%) and CNOOC Nexen Petroleum Guyana (25%).
The Liza Phase 1 development will include a subsea production system and an FPSO designed to produce up to 120,000 b/d. Production is expected to begin by 2020, less than five years after discovery of the field.
In October 2017, SBM Offshore awarded Keppel Shipyard a conversion contract for Liza's floating production storage and offloading (FPSO) vessel. SBM itself won the contract from Exxon and partners to to construct, install, lease and operate the FPSO in June of that year.