Brazilian inflation ends 2017 at 2.95%, below the bottom of central bank target
Friday, January 12th 2018 - 10:26 UTC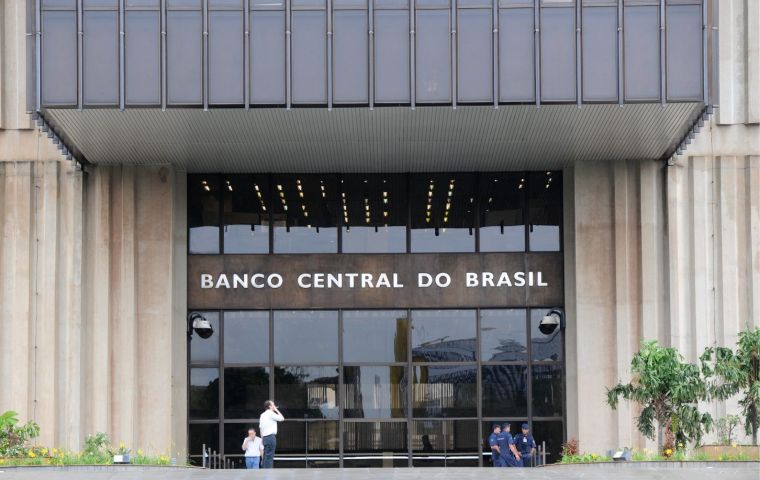 The annual inflation rate in Brazil increased to 2.95% in December, from 2.50% in November, rising above economists' projections of 2.80%, but ending the year below the bottom of the central bank's target for 2017, which ranged from 3% to 6%.
According to the national statistics office (IBGE), the 2017 inflation was the lowest ever recorded since 1998, when prices rose 1.65%.
In a monthly comparison, the Brazilian consumer price index rose 0.44% in December, also accelerating from a 0.28% increase in November, said the IBGE. Analysts expected a 0.30% growth.
The inflation strengthening in December resulted essentially from higher prices for Food and Beverages, which had a monthly inflation rate of 0.54% in December, after a 0.38% deflation in November, and Transportation (from +0.52% to +1.23%).
Throughout 2017, the main influences over prices in Brazil came from important household expenditure items, such as bottled gas (+16.00%), water and sewage (+10.52%), and electricity (+10.35%).
According to Brazilian central bank, since the beginning of the inflation targeting regime in Brazil in 1999, inflation closed the 12-month period near to the central point of the target on only three occasions (2000, 2007 and 2009). Just once, in 2006, did the rate fall below the target center, but remained within the range. In all other years, inflation closed the year above the target.