Falklands: Rockhopper satisfied with advance of Sea Lion project
Friday, January 12th 2018 - 07:39 UTC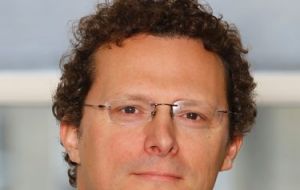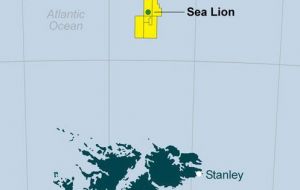 Rockhopper Exploration said the Sea Lion phase 1 project in the North Falkland Basin was moving towards sanction at the end of 2018. London-listed Rockhopper said project partners had been focusing on securing the US$1.5billion of capex required to achieve first oil.
Rockhopper has a 40% working interest in the project, having farmed out 60% to Premier Oil in 2012. The company said a new draft field development plan (FDP) was submitted for discussion with Falkland Islands Government in November 2017.
It also said the environmental impact statement was "substantially complete", with a 42-day public consultation expected to commence this month.
Sam Moody, chief executive of Rockhopper, said: "We are pleased to be able to start 2018 by reporting on the material progress we have made alongside partner Premier in moving forward many aspects of the Sea Lion project in recent months.
"We are delighted to have entered into exclusive letters of intent with a number of the key contractors to Sea Lion and are hopeful of entering more during the first quarter of 2018.
"This news, alongside good progress with Falkland Islands Government on the field development plan discussions, and continued engagement with FIG and other stakeholders on the Environmental Impact Statement, represents good progress in taking the steps required to sanction the Sea Lion development at the end of 2018.
The Sea Lion complex is estimated to contain around 520mmbbls which will be developed in two phases.
This week and next week Premier are holding briefing presentations on East and West Falklands in order to introduce the Sea Lion Project Environmental Impact Statement and summarize the key findings of the impact assessment. (PN)