EU sigh of relief: Germany's grand coalition en route to a "renewed marriage"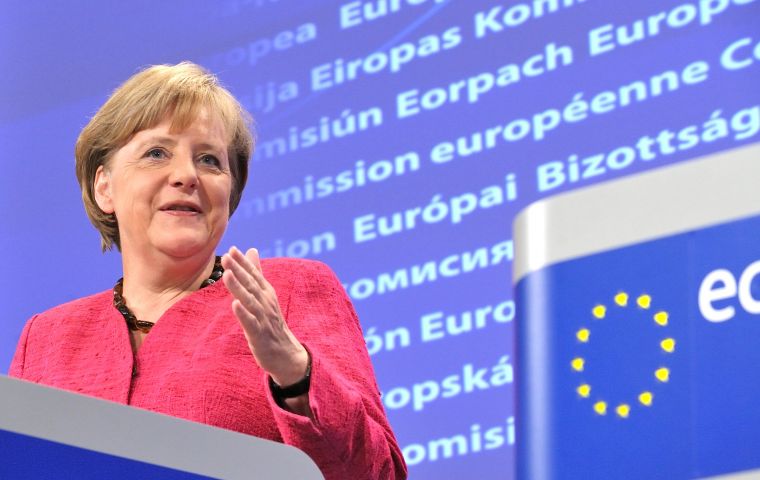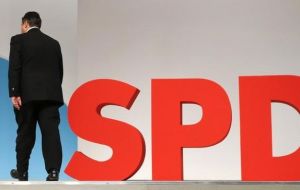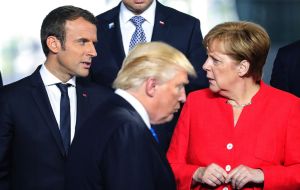 Chancellor Angela Merkel struck a deal with Social Democrat (SPD) rivals on Friday to open government coalition talks, easing months of uncertainty that has undermined Germany's global role and raised questions about her political future. But the deal to revive a "grand coalition" that has governed since 2013 must be approved by an SPD congress planned for January 21.
Some members fear further association with Merkel's chancellorship could erode the influence of the party which suffered the worst result in September's election since the modern Federal Republic was founded in 1949.
"We have felt since the elections that the world will not wait for us, and in particular...we are convinced we need a new call for Europe," Merkel, who has played a central role tackling crises over the euro and refugees, said after exploratory talks that had run through the night.
A 28-page blueprint pledged close co-operation with France to strengthen the euro zone. It also contained a promise, apparently targeting Saudi Arabia, a major buyer of German arms, not to export arms to countries involved in the war in Yemen.
The blueprint will form the basis for formal coalition talks if SPD members give the go-ahead, but it is open to revision.
Weakened by an election setback in September, Merkel turned to the left-leaning SPD to renew their grand coalition after the collapse in November of talks on a three-way coalition with the Greens and Free Democrats (FDP).
Germany is unfamiliar with the long negotiations that mark coalition building in many neighboring countries. The dominance of the SPD and the conservatives long ensured smooth government transition. But elections last September saw the rise of the right-wing Alternative for Germany which upset the arithmetic.
Merkel was eager to avoid any repeat election or attempt at a minority government.
"There will be difficult tasks to come," Merkel said. "The coalition negotiations probably won't be easier than the exploratory talks." Horst Seehofer, head of the Bavarian sister party of Merkel's Christian Democrats, said a government could be in place by Easter - March or April.
As Europe's largest economy and pre-eminent power broker, Germany is crucial to the region's fortunes. Berlin's partners are eagerly awaiting a new government to help drive forward Brexit talks, euro zone reform and EU diplomatic initiatives.
France, which is pressing for a common euro zone budget to shield against external economic shocks, described the agreement as "important for the stability and future of Franco-German relations, but especially Europe".
On the domestic front, the proposals reflected the strength of the economy. They foresaw tax relief for citizens of 10 billion Euros over the three years to 2021 as well as extra spending on home-building, education and research.