Brazilian stocks at an all time high, as optimism grows recession is over
Wednesday, January 17th 2018 - 09:29 UTC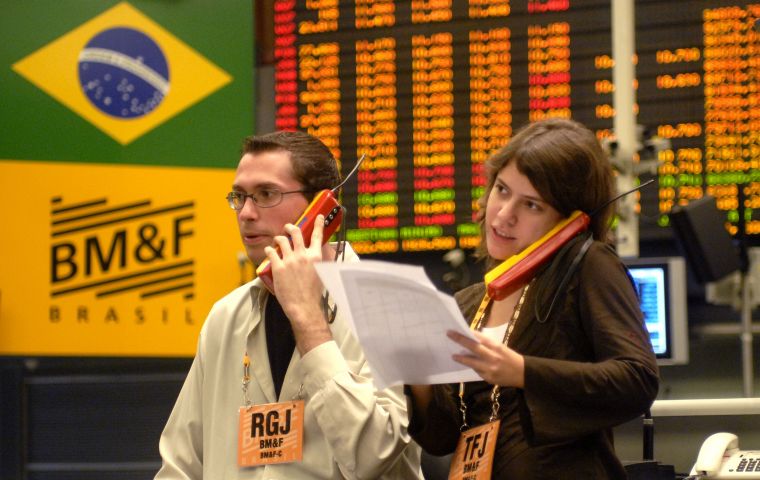 Brazilian stocks on Tuesday edged up to an all-time high as optimism over the nation's economic prospects kept an early-year rally alive. The benchmark Bovespa stock index rose 0.3% to 79,951, nearing the 80,000 milestone for the first-time ever.
Demand for Brazilian assets has been underpinned by expectations that stronger economic growth lifts corporate earnings in 2018. Brazil's gross domestic product is expected to grow almost 3% in 2018, turning the page on its deepest recession in decades. Still, analysts say the positive outlook hinges on policymakers' ability to plug a growing budget deficit and implement market-friendly reforms as the nation heads into wide-open presidential elections.
"Insufficient progress towards fiscal consolidation could potentially jeopardize the recently achieved gains in macroeconomic performance and asset prices," Goldman Sachs economist Alberto Ramos wrote in a report.
Shares in petrochemical Braskem SA led gains on the index after analysts at Itaú BBA upgraded their recommendation on the stock to "outperform" from "market perform." Embraer SA rose slightly after the planemaker hit its output targets for 2017, although fourth-quarter deliveries fell sharply from the year before.
In foreign exchange markets there was a limited move, with the Brazilian Real nearly flat.