Oscar Pérez case repercussions: the operation was "State terrorism"
Wednesday, January 17th 2018 - 10:44 UTC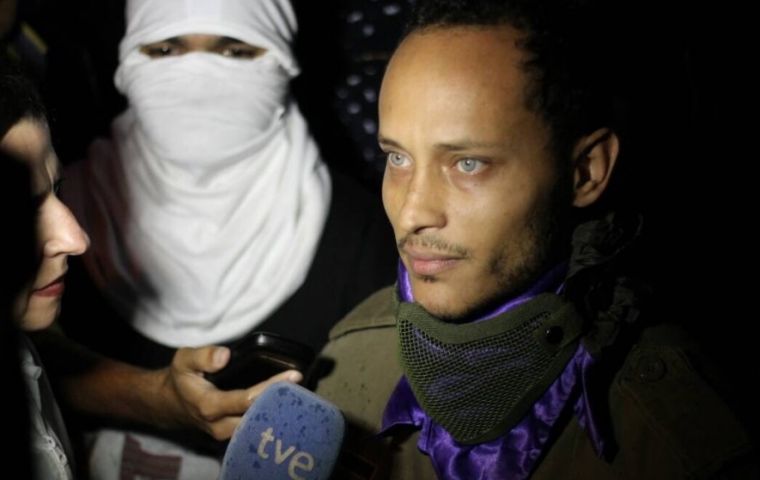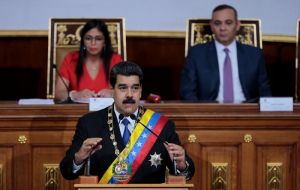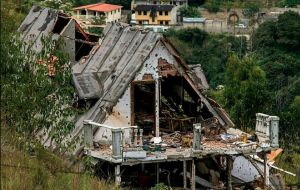 After a day of speculation and uncertainty in Venezuela, the interior minister, Néstor Reverol confirmed the death of Oscar Pérez, who, according to the minister, "attacked our officials" when the authorities were preparing to negotiate the surrender of the rebels, which the same Oscar Perez denied minutes before dying in several videos published on his social networks. The minister also reported that the Venezuelan opposition provided information for the location of the former insurgent police and part of the La Resistencia group at the dialogue table in the Dominican Republic.
The opposition, through a statement, dismissed Minister Reverol as a liar. Alleging that "The Democratic Unit deplores the irresponsible and false innuendo of Nestor Reverol (...) the people knows this character and his new 'official lies' surprise no one." He also urged the minister to answer what paramilitary groups were doing armed in front of a public order operation; after another minister, Freddy Bernal, congratulated Heiker Vásquez, leader of a collective / paramilitary group. Vásquez died in the operation.
On the other hand, the former prosecutor protected by the Colombian government, Luisa Ortega Díaz, described the case as extrajudicial execution and that "The lives of these young people were not guaranteed as was done with Hugo Chávez and Diosdado Cabello in 1992" referring to the failed coup that Hugo Chávez led. According to the prosecutor, the order given to the security forces were to kill Pérez last monday.
It was a "treacherous crime" and "State terrorism", argued the opposition deputy José Luis Pirela. For Pirela it does not make sense that the bodies are not delivered to their relatives and continue under military jurisdiction, since the corpses of the armed groups that participated in the operation have already been delivered.
According to Nicolás Maduro, who in his summary speech of 2017 mentioned the case, Colombia financed Oscar Pérez and his "terrorist" group with US$ 4 each member. Ensuring that, for the first quarter of this year, the group had ''horrifying" terrorist plans like exploding a car bomb in an embassy.
Perez's shelter on the outskirts of Caracas was marked with rocket launchers and more than 120 shots and its owner, a surgeon named William Sequera, was arrested yesterday.