Trump's tax reform prompts brighter outlook for global economy, says IMF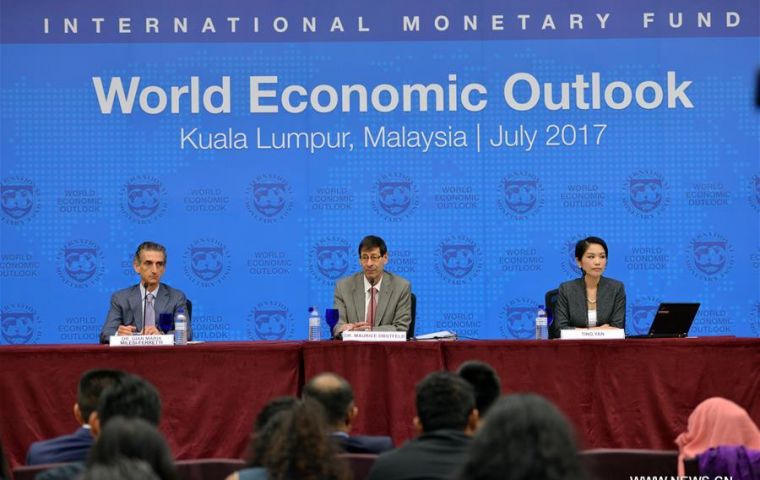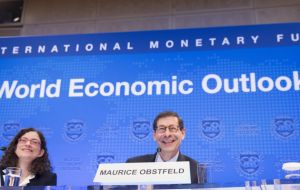 Prospects for the global economy are looking brighter, according to the International Monetary Fund (IMF), arguing that the recent pick-up has been pretty broad-based, particularly in Europe and Asia. Tax reforms in the United States are expected to stimulate economic activity, especially business investment.
The new global forecast has growth of 3.9% this year and next. That represents an upgrade of 0.2% for each year. It also constitutes faster expansion than previous years (3.7% in 2017; 3.2% in 2016).
The improvement is widespread. The report says 120 economies accounting for three-quarters of global economic activity saw a pick-up last year. Both developed and emerging economies were affected. That, the IMF says, is the broadest synchronized global growth upsurge since 2010.
Indicators from business surveys suggest manufacturing activity will remain strong.
Although the improved performance towards the end of last year was widespread, the report mentions Asia and Europe as having had "notable" positive surprises in growth.
Looking ahead, the IMF expects the tax reforms agreed in the US last year to stimulate the country's economy. The main impact that the report envisages is on business investment, as a result of lower corporate taxes. The total cumulative effect up to 2020 is predicted to be 1.2%.
The impact of the reforms on the US and its trading partners accounts for about half of the global growth revision for this year and next. But because some of the provisions in the tax reform are temporary, the IMF expects slower growth for a few years from 2022.
But there was a warning from the IMF's chief economist, Maurice Obstfeld, when he introduced the report at a news conference in Davos: "The present economic momentum reflects a confluence of factors that is unlikely to last for long."
It's important, he argued, that governments take steps to address impediments to growth, to make it more inclusive and to make economies more resilient when the next downturn comes.
There is a small (0.1%) downgrade for the UK in 2019. The report, which is an update between the IMF's full scale forecasting exercises, does not give a reason. It predicts UK growth of 1.5% this year and next. Within the G7 leading developed countries, that is better than Italy and Japan, but behind the other members of the group.
The report notes the Brexit negotiations as one of a number of potential risks to the outlook. It is one example where long-standing international commercial agreements are under renegotiation.