In support of Lula, the ITUC argues Brazilian legal system is biased and politically motivated
Wednesday, January 24th 2018 - 09:07 UTC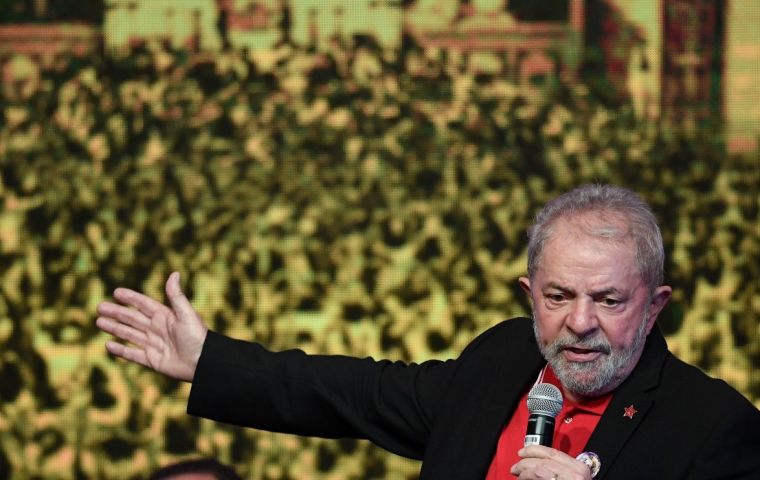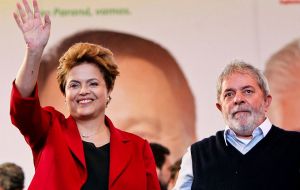 The International Trade Unions Congress, ITUC, has issued a global call for solidarity with former Brazilian president Lula da Silva. On 24 January, a regional appeals court will decide on "politically motivated and false charges against Lula". The judgment is largely seen as an attempt to stop him from standing for election again as well as to destroy his reputation.
Union activists across the world were invited to join the global call to stand up for democracy in Brazil: http://www.standwithlula.org/en
While trying to find a crime – any crime – to convict Lula in the courts, opponents of Brazil's most important political leader engaged in a trial by media, in the most extraordinary defamation campaign against a public figure in the history of the country.
Lula's lawyers have listed a number of violations of fundamental rights in the campaign against him, including deprivation of liberty, illegal phone tapping and leaking of correspondence, interception of his communications with his lawyers, the presumption of guilt without any evidence or trial, and the absence of an unbiased judge and of fair legal proceedings. This position was backed up by renowned international legal experts, such as high-profile British human rights lawyer Geoffrey Robertson.
A former trade union leader, Lula is the father of modern Brazil. He organized trade unions in the auto industry under the military dictatorship, and later became the most successful president in Brazil's history, lifting 33 million people out of poverty and making Brazil's economy work for ordinary people. Such was his popularity that he helped to elect his successor, President Dilma Rousseff, in 2010 and 2014.
However, in 2016, a group of corrupt politicians led by Michel Temer ousted Dilma, taking power through a parliamentary coup. Since then, Temer has been seeking to dismantle Lula´s social legacy including with anti-union amendments to the labor code, cuts in public investments, attacks on social protection and even attempting to legalize forced labor by changing the definition of slavery.
"The Brazilian people have seen the possible. With the leadership of Lula, the taste of shared prosperity gave everyone hope. Yet since Temer's business cronies took the reins, 22 million people are now under the poverty line and one in every five families have no income! This is unbelievable in a rich country," said ITUC General Secretary Sharan Burrow.
"The elite and the corrupt of this nation cannot be respected if we are serious about healing our fractured world, about peace, democracy and human rights. The international labour movement stands with Lula for the fight for the Brazilian people and their democracy."
The ITUC represents 202 million members of 331 affiliates in 163 countries and territories.