WHO confirms Dr. Carissa Etienne second term as regional director for Americas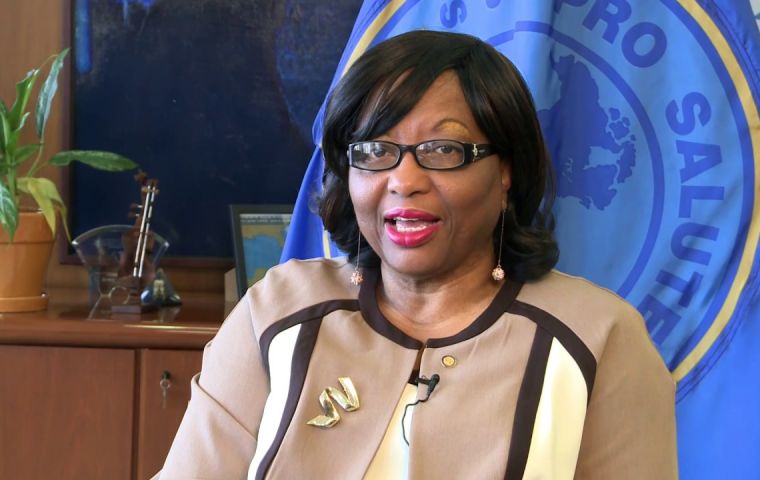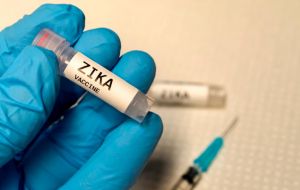 The WHO Executive Board, currently holding its 142nd session in Geneva, has appointed Dr Carissa Etienne for a second term as WHO Regional Director for Americas.
Dr Etienne was elected Director of the Pan American Health Organization (PAHO) by the countries of the Americas on 19 September 2012 during the 28th Pan American Sanitary Conference. She was re-elected for a second term in September 2017.
PAHO serves as the Regional Office for the Americas of WHO (WHO/AMRO). Dr Etienne will begin her second five-year term as PAHO Director and WHO Regional Director on 1 February 2018.
"My vision for the Americas is of a society free from inequality where everyone, particularly the most vulnerable and disadvantaged people, can lead healthy, meaningful and productive lives," said Dr Etienne. "One of my top priorities is ensuring that everyone has access to quality health services without fear of being impoverished."
Under her leadership, during these past five years PAHO led preparedness and response efforts to the regional Zika and chikungunya epidemics as well as to yellow fever outbreaks in Brazil. The Americas became the first WHO Region to eliminate the endemic transmission of measles, rubella and congenital rubella syndrome.
Four of the six endemic countries in the region eliminated onchocerciasis, and trachoma in one country, while a number of countries are much closer to malaria elimination certification. Seven countries and territories in our Region achieved dual elimination of mother-to-child transmission of HIV and congenital syphilis.
Efforts to prevent and control noncommunicable diseases gained considerable traction as more countries have enacted legislation on the labeling of food products, and others have introduced taxes on sugar-sweetened beverages at the national level. Advances have been made in the strengthening of national health systems and services and in progress towards universal health.
Prior to her appointment as WHO's Regional Director for the Americas, Dr Etienne was Assistant Director General, Health Systems and Services, of WHO in Geneva. From 2003 to 2008 she served as Assistant Director of PAHO, WHO's Regional Office for the Americas.
She holds degrees in medicine and surgery from the University of the West Indies as well as a Master's in community health and an honorary diploma in public health from the London School of Hygiene and Tropical Medicine.
In her native Dominica, Dr Etienne served as Chief Medical Officer (in 2000-2002 and 1995-1996), Director of Primary Health Care Services, Disaster Coordinator, and National Epidemiologist in the Ministry of Health. She also served as Coordinator of the National AIDS Program and as Chairman of the National AIDS Committee. She served twice as Medical Director of the Princess Margaret Hospital and was an Associate Professor at the Ross University School of Medicine.