Chile's incoming finance minister pledges the economy will expand 3.5% this year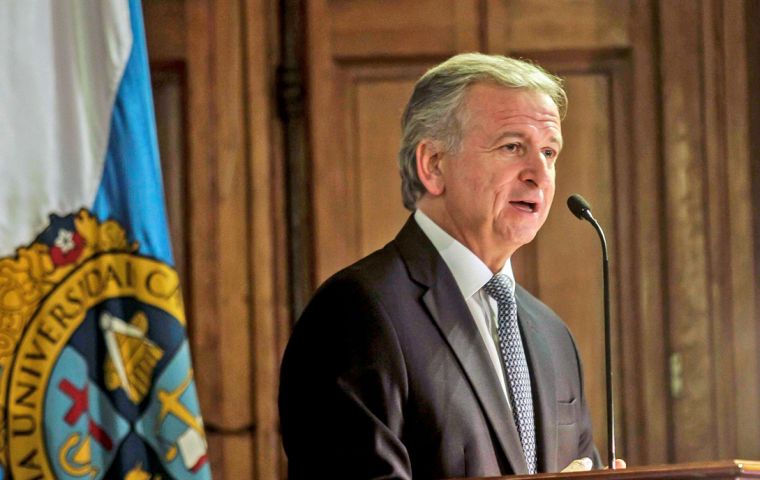 Chile's economy is likely to grow by 3.5% this year on the back of increased confidence in a new presidential administration and in improving global economy, the future finance minister said in a local newspaper published on Sunday.
Felipe Larrain, who will assume the role in March as part of conservative President-elect Sebastian Piñera's cabinet, told La Tercera that the economy could grow at a faster rate than the 1.8% average during socialist President Michelle Bachelet's term.
"We can recover growth of around 3.5% annually. That is higher than the range currently expected for 2018," said Larrain, who served in the same role during Piñera's previous term from 2010-14. "We are not setting a higher target because that would assume a scenario in which everything goes well."
Larrain added that he would work to reverse cuts to the copper-producing country's sovereign credit rating that took place under Bachelet's administration.