Macri implements pay freeze and eliminates 1.000 "political positions"
Tuesday, January 30th 2018 - 10:24 UTC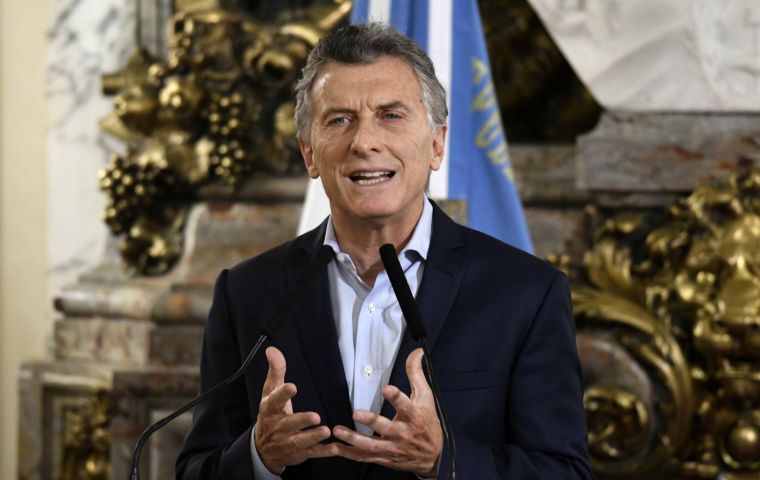 President Mauricio Macri said on Monday that government employees in Argentina won't receive pay raises this year as part of a string of measures aimed at cutting spending. Macri also announced the elimination of 1,000 "political positions" and the firing of family members appointed as advisers by government ministers. The measure is expected to save the government about US$75 million.
Macri came into office in December 2015 promising to revive Argentina's economy and fight entrenched corruption. Although he is credited with ending a longstanding dispute that returned Argentina to global credit markets after more than 14 years, he has struggled to attract badly needed foreign investment.
At home, the government's austerity move comes just as Argentines are facing increases in fuel, utilities and transportation costs that have harmed Macri's popularity ratings. His government also faced violent protests in December over a pension overhaul bill that was ultimately approved by Congress.
"If Argentines chip in, all of us who are part of politics must make twice the effort and lead by example," Macri said at the presidential palace after returning from Europe, where he met with potential investors.
The pay freeze and other moves are expected to have a limited impact on the annual budget. But Macri said he hopes it can be followed by mayors and governors to reduce Argentina's high deficit.