PM May leadership questioned by Tories divided over Europe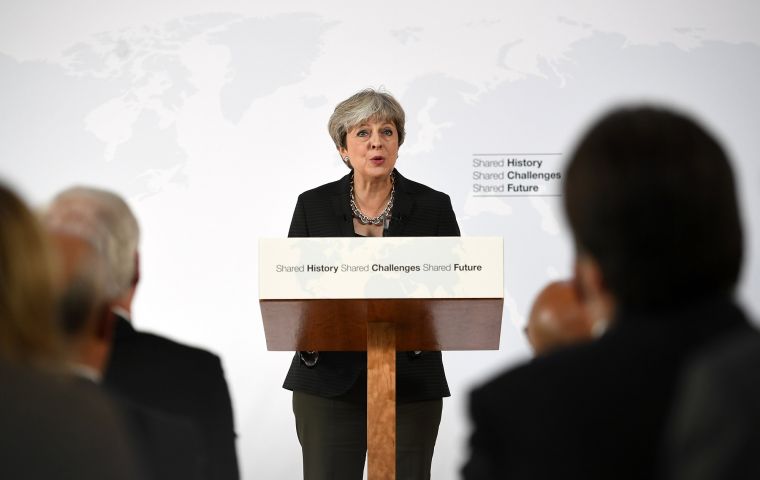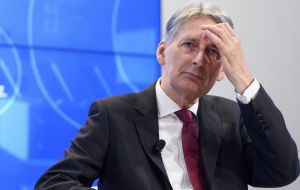 Prime minister Theresa May has been warned the UK risks disaster unless she "sees off hard Brexiteers" in her own party amid continuing Tory divisions over Europe. Ex-minister Anna Soubry said the PM must not let what she said were 35 MPs dictate the terms of the UK's EU exit.
No 10 says Mrs May had made progress in the negotiations and set out a "clear vision" of the UK's future relations. But Labour said days of infighting showed the Tories were "incapable" of setting out a clear position on Brexit.
During an urgent question in the Commons on the second phase of Brexit talks, Sir Bill Cash urged the UK to reject the EU's guidelines for a transition period after its departure on March 29, 2019, while Philip Hollobone said the Treasury must "get with the program" and accept the UK was separating itself from the EU.
Downing Street has rejected calls for Chancellor Philip Hammond - who has come under fire in recent days after suggesting Brexit should result in "very modest" changes in EU-UK trade - to be sacked.
There have been rumblings among some Conservative MPs about the performance of both the chancellor and the prime minister.
At a Westminster event on Monday one Conservative MP, Johnny Mercer said the "window is closing" for the PM to meet the challenges of leadership. And Ms Soubry - who favors the UK remaining in the customs union and single market - said Mrs. May must exert her authority over the Brexit process by putting the "interests of the economy over and above ideology".
"When is the government going to stand up against the hard Brexiteers who mainly inhabit these benches - there's only about 35 of them - see them off, and make sure that we get a sensible Brexit, because if we don't, we will sleepwalk into a disastrous Brexit for generations to come."
As the EU published its guidelines for negotiations on a transition or implementation period after the UK leaves, there have been warnings from Tory Euro skeptics that the UK will stay in the EU "in all but name".
Sir Bill Cash said the PM must reject any outcome which saw the UK having to accept EU law during the transition period and submit to the authority of the European Court of Justice to enforce compliance.
"Given we are leaving the EU, and therefore the customs union, single market and provisions relating to free movement, is the government going to reject this new EU ultimatum," he said.