Opposition denies pre-agreement in the dialogue
Thursday, February 1st 2018 - 11:05 UTC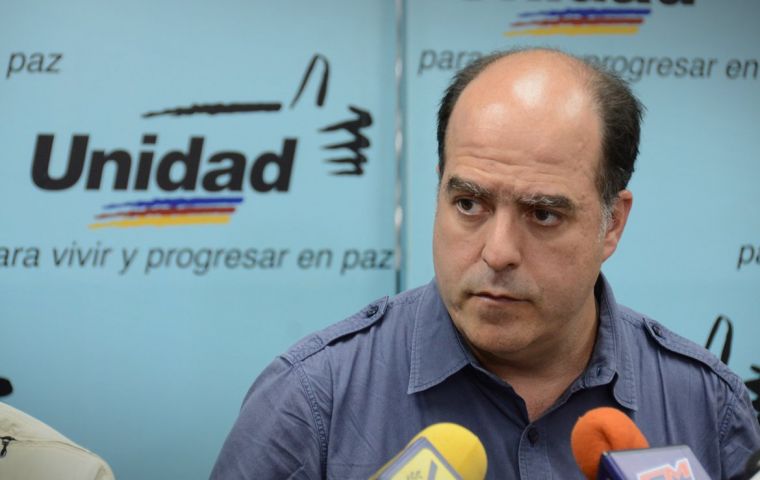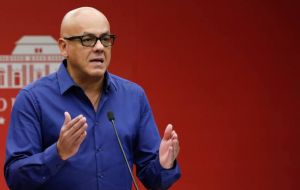 The pro-government representative in the negotiations in Dominican Republic, Jorge Rodriguez announced that a pre-agreement had been reached and that he was almost certain that on Wednesday the talks would come to fruition. However, the opposition came to deny it.
Less than two hours after the statements of Rodriguez, the representative of the opposition delegation of the Democratic Unity (MUD) and deputy for the National Assembly, Julio Borges appeared in a press conference stating that there was no agreement or pre-agreement; that there was only one signed document of which there is only a single copy and it is in the hands of the mediator and president of the Dominican Republic, Danilo Medina.
Borges said "There are many points that require further work to see if a final agreement on the crisis in the country is reached. Today we have not build an agreement" and was emphatic in pointing out that "We have to be very clear, no pre-agreement has been signed here, we only have in black and white a draft agreement (...) The document that President Medina has is the points where we have advanced to a large extent." The deputy explained that they will return to Venezuela to make the consultations to review the points of disagreement and" reach an agreement or close the chapter of this stage."
Nicolás Maduro show up later on national TV saying that he has a copy of the signed document, the one that only President Medina keeps and added "If there is no pre-agreement, why did we give ourselves 72 hours? I deeply hope that in 72 hours we will be celebrating an agreement of peace, harmony and coexistence between the right and the great majority." He questioned that Julio Borges denied the existence of the document, which he did not do just because he spoke of the document; and that he denied that the delegations signed an agreement, which also denied the Dominican president.
Rodriguez took the opportunity to unilaterally celebrate that "the interventionists were defeated" and attack the foreign minister of Mexico who announced the withdrawal of the dialogue, like his Chilean counterpart Heraldo Muñoz due to the lack of guarantees and the advancement of elections.