Trump presses: Bipartisan efforts stalled in Bargain on Immigration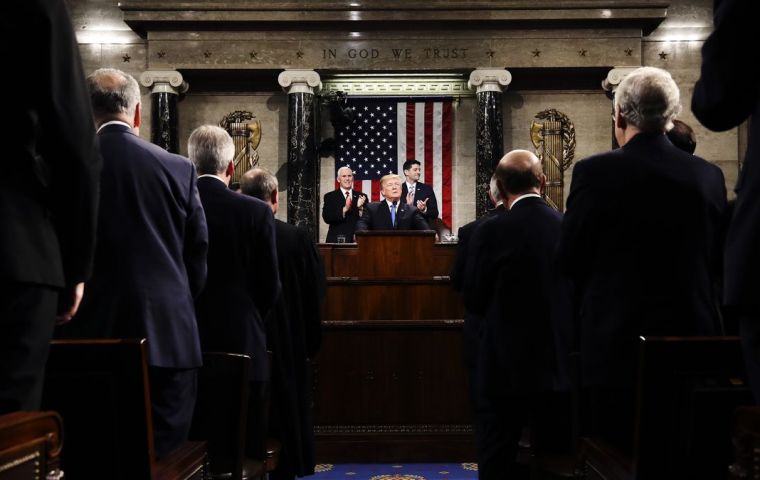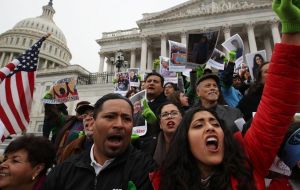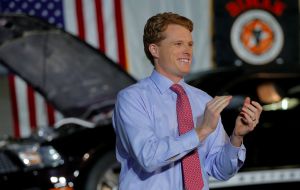 After the night of Trump's State of Union address, bipartisan clashes continue since President Donald Trump turned on the pressure on Democrats on Thursday to come to an agreement on protection for the undocumented immigrants brought to the country illegally as children.
Trump admitted that Democrats are "talking a good game" but they are not productive with DACA caring more about politics than actually resolving the matter.
The program created on the grounds of Obama's era, when former President Barack Obama exceeded his authority by creating it through executive action; used to grant work permits and protection from deportation to immigrants taken to the US as children until Trump ended it in September. Now the so-called "dreamers" are in a legal limbo.
The president intends to phase out the program by March 5, though the matter is now tied up in the court system. His speech at a Republican retreat in West Virginia on Thursday followed several hours after he lambasted Democrats on Twitter for "doing nothing about DACA."
"March 5th is rapidly approaching and the Democrats are doing nothing about DACA. They Resist, Blame, Complain and Obstruct - and do nothing. Start pushing Nancy Pelosi and the Dems to work out a DACA fix, NOW!" President Trump said via twitter.
Representative Nancy Pelosi of California has said workers were getting "crumbs" compared to what corporations were receiving from the tax cuts and Mr. Trump said "She called it crumbs when people are getting $2,000 and $3,000 and $1,000," Mr. Trump said. "That's not crumbs, that's a lot of money."
Ms. Pelosi's office responded by saying that Republicans were taking her words out of context to cover up the fact that their tax law enriches their wealthy donors at the expense of working families. "What's deplorable is Republicans' desperate effort to hide the multibillion dollar corporate windfalls of the G.O.P. tax scam behind a handful of meager, one-time bonuses," alleged Drew Hammill, her spokesman.
Trump ceded a little since he proposed legislation last week that would create a path to citizenship for as many as 1.8 million young, undocumented immigrants –within 10 years– in exchange for an expensive border wall between Mexico and the US, a crackdown on illegal immigrants and end to the visa lottery program that intended to promote diversity among immigrants admitted to the US.
In order to defend his immigrant policy, President Trump said "Americans are dreamers too", a line that angered Democrats.
John F. Kennedy's Grandnephew and lower house representative Joe Kennedy III spoke in Spanish directly to the "dreamers": "We will fight for you and we will not walk away", in State of the Union response. "Build a wall, and my generation will tear it down" he added.