Yellen steps down leaving Fed rates unchanged and the US economy growing at "solid rate"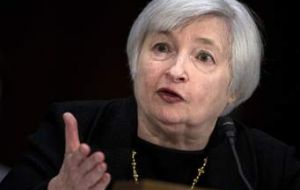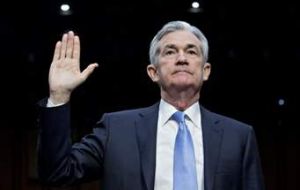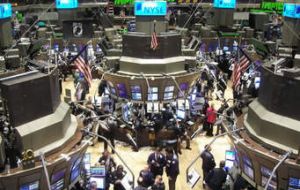 The United States Federal Reserve said on Wednesday that it was still trying to stimulate faster economic growth as one of the longest expansions in American history neared the end of its ninth year. The Fed said after a two-day meeting of its policymaking committee that it was leaving its benchmark interest rate unchanged in a range of 1.25% to 1.5%, a relatively low level that the Fed said would help support continued job growth and stronger inflation.
The Fed's economic outlook remained relatively upbeat, setting the stage for a rate hike at its next meeting in March. But the decision to hold steady in January, while widely expected, underscored that the Fed still regards the economic expansion as fragile and in need of assistance.
On Wall Street, stocks overcame a brief stumble after the Fed announcement to close slightly higher on Wednesday, snapping a two-day losing streak.
The announcement brought down the curtain on Janet Yellen's four-year tenure as the Fed's chairwoman. She will step down on Saturday at the end of her term. The Fed said that her successor, Jerome Powell, a Fed governor since 2012, would take the oath of office on Monday.
The US economy grew 2.3% in 2017, extending a prolonged period of unusually stable growth. And economic forecasters, including most Fed officials, expect somewhat faster growth this year, partly as a result of the US$1.5 trillion in tax cuts that went into effect in January.
The Fed said the economy is growing at a "solid rate" and the labor market continues to improve. The unemployment rate stood at 4.1% in December, and Fed officials do not expect it to fall much further. Instead, as growth continues, they expect inflation to begin rising more quickly.
But Fed officials are still committed to moving slowly. Growth, while steady, remains weak by historical standards, and although unemployment is quite low, wage growth remains sluggish, too.
"The stance of monetary policy remains accommodative, thereby supporting strong labor market conditions and a sustained return to 2% inflation," the Fed said in the postmeeting statement.
The next meeting of the policymaking committee is scheduled for March 20 and 21. If the Fed raises rates, it would be the sixth consecutive quarterly tightening of monetary policy.