Falkland Islands Government initiate Review of Education Facilities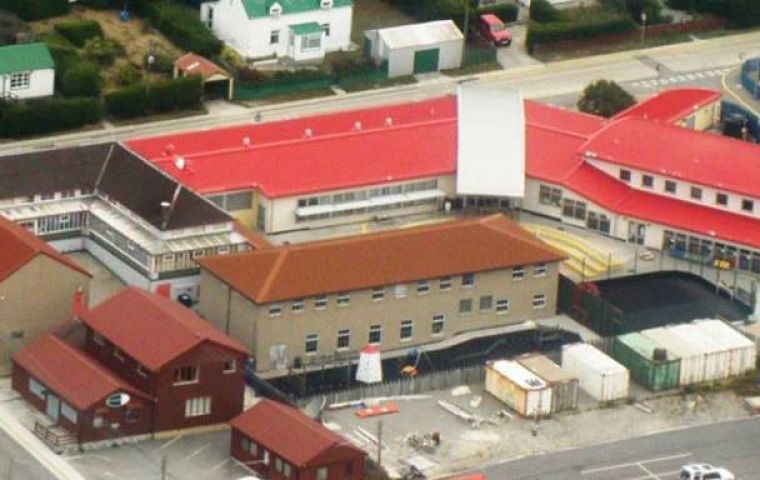 The Falkland Islands Government last week initiated a review of the educational buildings and facilities in the Falkland Islands. This review has been driven by both internal and community pressure and questions over whether facilities continue to meet the growing needs of the community.
Formal education in the Islands is provided and funded by the local Government, with students being able to sit up until their GCSE level in the Islands (normally done at age 15). Students then wishing to study full time for their UK-equivalent A-Levels and at Degree level then go overseas, with the vast majority going to the UK. A range of practical and professional training for all ages is also provided by a local Training Centre, which forms part of the Education system.
These wide range of services are currently provided across three main education sites in Stanley, with two schools and the Training Centre. Some students living in remote settlements also receive visits from 'travelling teachers' or have small schools (normally between 3-9 students) nearby.
The current Acting Director of Education has identified a number of issues with current facilities across all age groups not being large enough or modern enough to meet the communities needs. For example, issues of space for the number of students being taught and safeguarding concerns are highlighted. In addition, current Boarding facilities for students having to live away from home during term-time are not deemed to be sufficient.
To look to work through these issues, the Government has allocated £100k to perform a review of current facilities and a feasibility study of what facilities could look like in the future. A local working group will be formed to investigate and report on this issue. A first step will be the recruitment over the next two months of a consultant to assist with this work.
Hon. Stacy Bragger, Member of the Islands Legislative Assembly stated that "Education facilities have been coming under increasing pressure with growing rolls of children. I am pleased that the Government is evaluating the medium and long-term education requirements for the community. The feasibility study will be a good first step in agreeing a long-term vision for education facilities during the term of this Assembly".
The planned review coincides with the appointment of a new Director of Education, Mrs Rachel Seddon, who joins the Islands from having been involved in running a large college in the UK.