CAA looking into airlines seating policies to ensure they are "fair and transparent"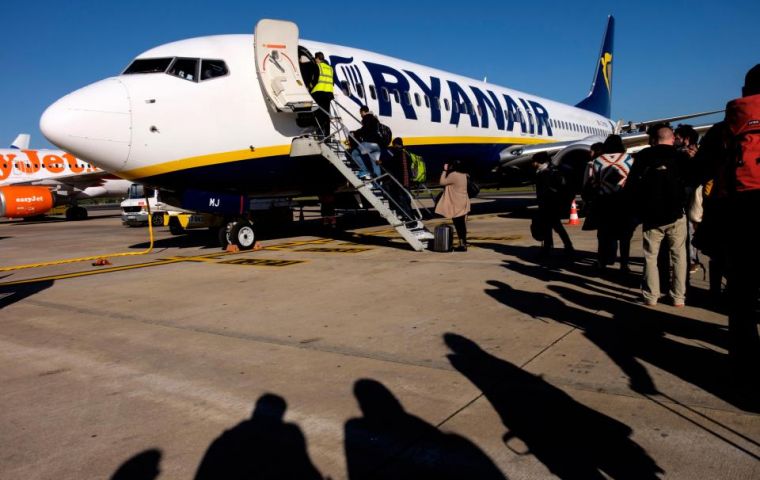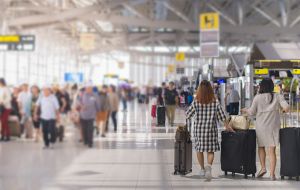 A review is being launched into airlines' seating policies, the United Kingdom Civil Aviation Authority has said. It will examine whether companies are deliberately splitting up groups of passengers so they pay to sit together. Airlines allocate seating via computer algorithms.
A spokeswoman for Ryanair said: "Our policy is very clear for our customers." The CAA said it wanted to make sure seat allocation practices were "fair and transparent".
CAA research of more than 4,000 passengers who had travelled as part of a group on 10 airlines in the last year found that just over half of respondents were told they would have to pay more to sit together before they booked.
However, almost half believed that their airline would automatically allocate them seats together. Of the group of respondents that paid extra to sit together, six in 10 said they did so because of the risk that their airline might split up their group.
Andrew Haines, chief executive of the CAA, said airline seating practices were "clearly causing some confusion" and its research showed some passengers were paying to sit together when they might not need to.
"We will be looking into how airlines decide where to seat passengers that have booked as part of a group and whether any airlines are pro-actively splitting up groups of passengers when, in fact, they could be sat together," he said.
"We will not hesitate to take any necessary enforcement action should it be required at the end of the review," he added.
A spokeswoman for Ryanair said the airline was happy to co-operate.
"Our policy is very clear for our customers and seats can be purchased from just €2 and kids travelling in families get free seats," she said.
In a statement, EasyJet said: "Unlike some airlines, if passengers choose not to pay to select their seats, EasyJet's seating system is programmed to try and seat families together when they check-in online by using an algorithm."