EU draft proposes strict conditions for UK in the post-Brexit transition period
Wednesday, February 7th 2018 - 08:55 UTC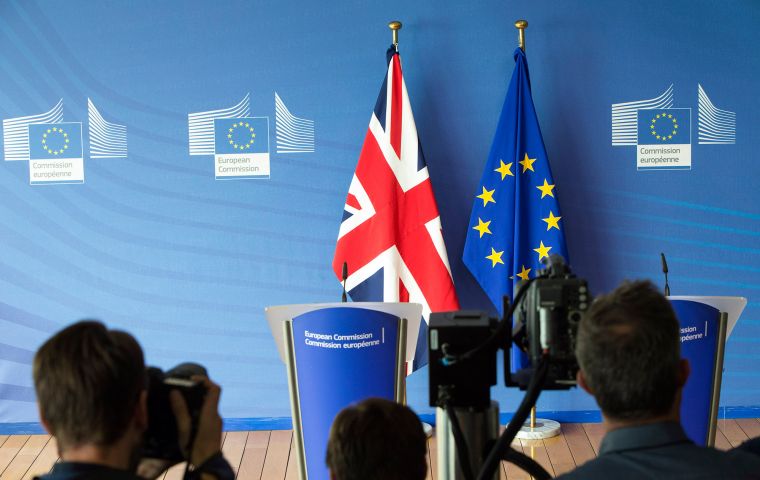 The European Union wants to be able to restrict the UK's access to the single market if there is a dispute after Brexit, a leaked document suggests. The power to suspend "certain benefits" would apply during the post-Brexit transition phase before the final arrangements come into force.
It is revealed in a draft section of the UK and EU's withdrawal agreement, which has yet to be finalized. The UK said the document simply reflected the EU's "stated directives".
The transition period is expected to begin straight after the UK officially leaves the European Union on 29 March 2019, and end on 31 December 2020. The UK says this will allow businesses to adapt to its new relationship with the EU. The EU says its rules should still apply during the transition period, as will rulings of the European Court of Justice.
According to a footnote in the EU papers leaked to journalists in Brussels, if referring a dispute to the EU court would take too long, the withdrawal agreement "should provide for a mechanism allowing the Union to suspend certain benefits deriving for the United Kingdom from participation in the internal market".
It does not go into detail about what disputes could trigger the powers being used, or which parts of the single market could be suspended. It also says the UK would be consulted about fishing quotas, and would have to pledge not to act against the EU in international organizations.
A Department for Exiting the European Union spokesman said: "This is a draft document produced by the EU that simply reflects their stated directives." Together with the UK's position as set out last month, it provides a "solid foundation for the negotiations on the implementation period".
The UK plans to continue participating in the single market - which allows frictionless trade and the free movement of people between EU members - during the transition phase, before the final trading relationship - which has yet to be negotiated - comes into force.
Negotiations are getting under way on what the transition will look like - and the UK government says it is confident of reaching agreement in time for an EU summit at the end of March. But some Conservative MPs are unhappy at the idea of the UK following EU rules but having no say on them, and have warned that when Brexit happens in March 2019 it will be "in name only".