Brazilian congress member arrested on arrival from the US; he must spend five years in jail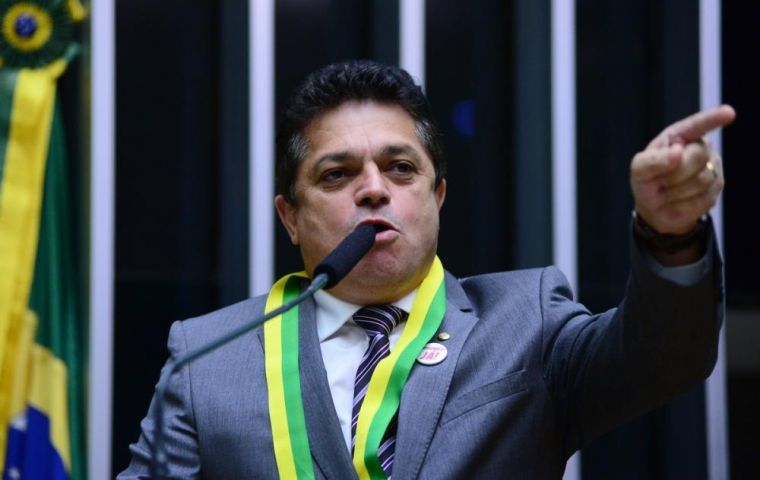 Brazil's federal police have arrested a congressman on corruption charges at Sao Paulo's international airport, saying they feared he could try to escape to Paraguay. A panel of the country's top court this week ordered the arrest of Congressman Joao Rodrigues after his corruption conviction was upheld by a federal court.

Police said on Thursday the deputy was arrested at the airport as he arrived with his family from the United States because he had suddenly changed his final destination to Asuncion, Paraguay's capital.

Rodrigues has been sentenced to five years and three months in jail. He denies any wrongdoing.

The case could be ominous for former President Lula da Silva, whose corruption conviction was also upheld by a federal court in January. Both Lula and Rodrigues are appealing.

Rodrigues belongs to PSD, a small party which is part of the current ruling coalition. He represents the southern state of Santa Catarina.