Sky and BT will broadcast Premier League football beginning 2019/20; three seasons £4.464bn contract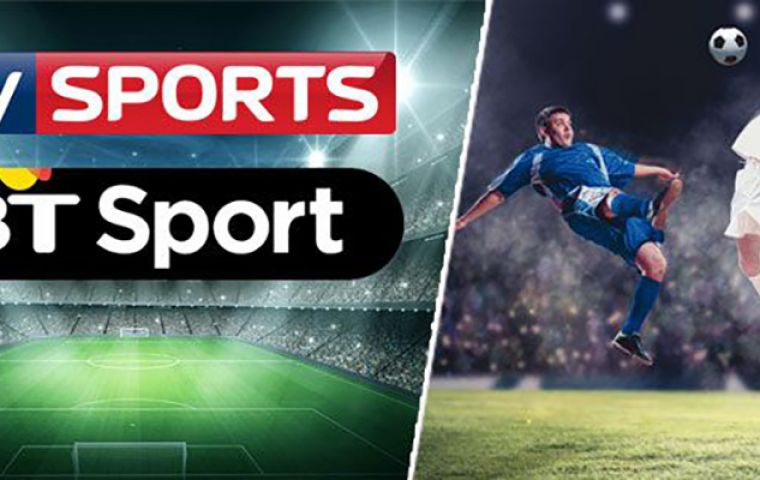 Sky and BT Sport have agreed to pay £4.464bn to broadcast Premier League football games for three seasons from 2019-20. Five of seven live packages have been awarded, with bidding for the remaining two ongoing. Interest from "multiple bidders" remains, the Premier League said.

There has been speculation that online giants such as Amazon, Facebook, Twitter or Netflix could have entered the bidding process. The matches that remain up for grabs are for midweek and bank holiday fixtures.

Sky and BT could end up paying hundreds of millions of pounds less than the record £5.136bn for the rights they paid in the 2015 auction. Sky Sports is to broadcast 128 games per season, including 32 matches on a Saturday at 17:30. BT Sport has won the rights to broadcast 32 matches per season on a Saturday at 12:30.

Sky paid £3.579bn and BT paid a total of £885m to broadcast the matches over three seasons. Sky said it is now paying less, and that it "will show more matches than ever before". As it stands the broadcaster will pay £9.3m per game, whereas in 2015 it paid about £11m per game.

It said it will show "Saturday tea time matches, Super Sunday, Monday Night Football and Friday Night Football".
Sky also confirmed it would be broadcasting Saturday evening Premier League matches for the first time; eight fixtures are being introduce from the 2019/20 season

BT is paying less in total, but is paying more per game than at the last auction, where it paid £960m for 42 games per season. That worked out at £7.6m per game. Under the new deal it will pay £9.2m per game.

The telecoms giant said it has been "financially disciplined" during the bidding process, and that it expects to make returns through subscription, wholesale, commercial and advertising revenues. It added that its customer base had more than doubled when it acquired EE. It has been marketing BT Sports to its EE customers.

Premier League executive chairman Richard Scudamore said that "both broadcasters are fantastic partners".

Austin Houlihan, director in Deloitte's sports business group, said that the value of live TV rights "will remain at a very healthy premium compared to those for any other football league from 2019 through to 2022", and that money can be ploughed back into talent and stadium improvements.

He added: "It remains possible that a non-traditional media company will acquire an exclusive domestic live rights package to one of the 'big 5' European football leagues."
In December, Sky and BT signed a deal to sell their channels on each other's platforms.

Under the deal, BT agreed to supply its sports channels, which show Uefa Champions League and Europa League fixtures, to Sky.

BT was also able to sell Sky's Now TV service, which includes Sky Sports, to its customers.