South African ruling party recalls president Zuma to step down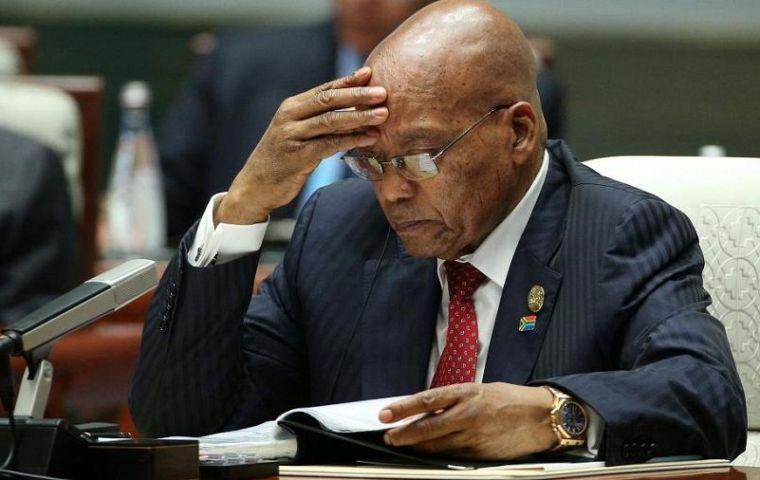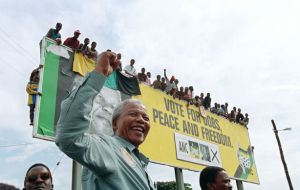 South Africa's ruling ANC party on Tuesday "recalled" scandal-tainted President Jacob Zuma from office but set no deadline for him to step down, pitching the country into further uncertainty. ANC secretary-general Ace Magashule told reporters that Zuma had "agreed in principle to resign" and had proposed leaving in three to six months -- a delay that the party rejected.
Magashule said there was no date for Zuma to stand down, and added that there would be "continuing interaction" between ANC officials and Zuma.
"The NEC (National Executive Committee) decided... to recall its deployed Jacob Zuma," Magashule told reporters, saying the move "was taken only after exhaustive discussion on the impact such a recall would have on the country".
The African National Congress party can "recall" the head of state, but the process is a party-level instruction and Zuma is under no constitutional obligation to obey. Zuma is expected to respond to the recall on Wednesday, and could be ousted in a parliamentary vote of no-confidence if he clings to office.
A cabinet meeting scheduled for Wednesday was postponed indefinitely, the government said in a statement, effectively clearing Zuma's diary for the day.
The power struggle over Zuma's departure has put him at loggerheads with Cyril Ramaphosa, his expected successor, who is the new head of the African National Congress (ANC).
The impasse has plunged South Africa -- the continent's most developed economy -- into confusion over who is running the country, with major national events cancelled amid the uncertainty.
"We know you want this matter to be finalized," Ramaphosa, 65, told a party rally in Cape Town on Sunday.
South African opposition parties have called for early elections as the ANC's slow-motion transfer of power to Ramaphosa grinds on. An opposition request for a no-confidence vote against Zuma, 75, this week was still being considered by the parliamentary speaker.