For the first time in seven years, Euro-zone economy grew faster than UK in 2017
Thursday, February 15th 2018 - 09:37 UTC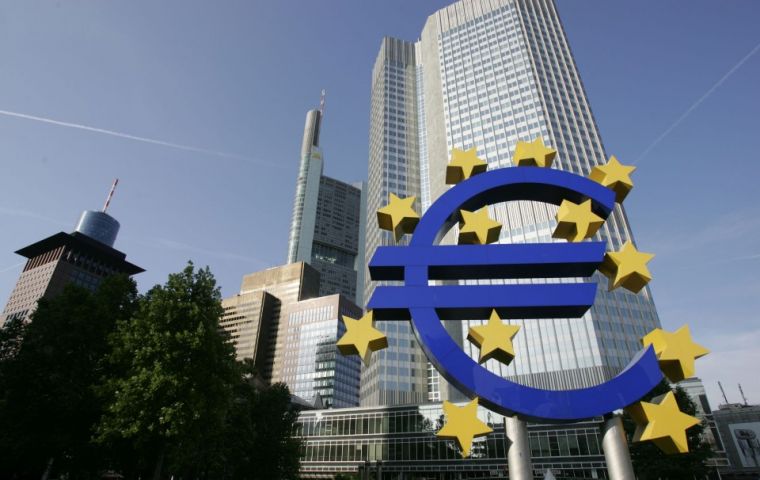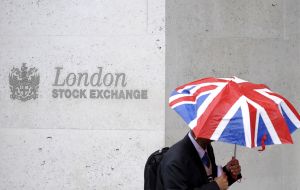 For the first time in seven years, the Euro-zone's economy grew quicker than the UK's last year, according to data from Eurostat released on Wednesday. The preliminary growth estimates for the final quarter of 2017 showed the bloc of Euro nations growing at a combined 2.7% over the course of the year, having expanded 0.6% in the final quarter alone.
"Industry helped drive the Euro-zone's 0.6% expansion in Q4, and the outlook seems bright," Stephen Brown, an economist at Capital Economics said.
Data from the UK's Office for National Statistics released in January showed the UK economy growing by 1.5% in 2017, as the uncertainty surrounding Brexit dragged on both consumption and investment, slowing growth down.
By contrast, the Euro zone is positively flourishing, as it finally kicks into gear following years of recovery from the debt crisis which plagued the Single Currency area from 2011 onwards.
Wednesday's data is no great surprise, and came in line with forecasts, but does act as confirmation of the divergent economic fortunes of Britain and its neighbors across the channel.
"Overall, these data confirm that the expansion in the Euro zone is broad-based across all the economies," Claus Vistesen, chief Euro-zone economist at Pantheon Macroeconomics saidl.
The broad based expansion of the Euro-zone economy is once again in contrast with the UK, which remains heavily reliant on the dominant services sector for the majority of its growth. "The dominant services sector, driven by business services and finance, increased by 0.6% compared with the previous quarter," the ONS said in its January release.