Italian election with no clear winner: Berlusconi's coalition ahead with 37.2% support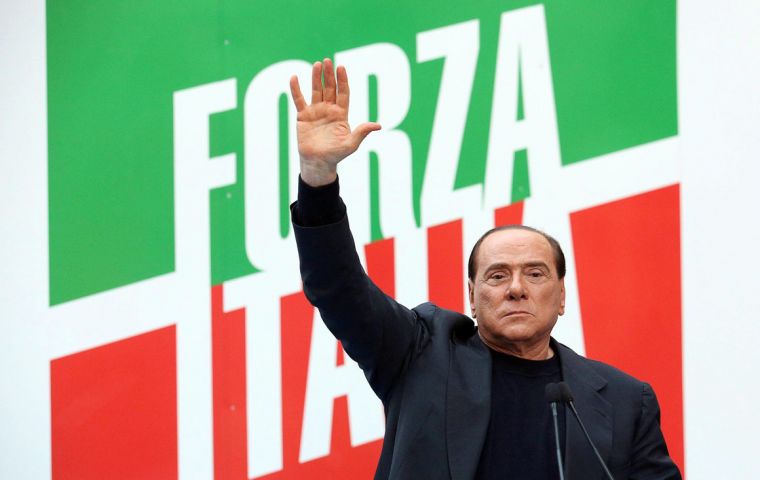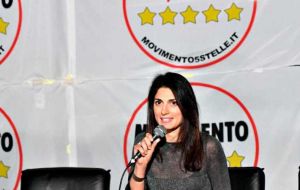 The coalition, which includes former prime minister's Forza Italia (Go Italy) Silvio Berlusconi and two far-right parties, is being seen within the context of Europe's lurch away from conventional parties ahead of the March 4 vote.
A new electoral law and millions of disaffected voters combine to make it one of the country's most unpredictable votes in years. Under electoral reforms, 63% of seats are assigned using a proportional-voting system, with the remaining 37% of the parliament to be elected directly under a first-past-the-post system. The election is thought to be decided by direct votes, especially seats in the south.
"Those highly uncertain constituencies in the south are disputed between the centre right and the Five Stars," said Lorenzo Pregliasco of pollster YouTrend. "The chances of Berlusconi's coalition winning an absolute majority all reside there."
YouTrend puts Berlusconi's alliance comfortably ahead with 37.2% support, although insufficient for a parliamentary majority. The populist Forza Italia had 16.8% backing, the anti-immigration Northern League 13.2% support and the far-right Fratelli d'Italia (Italian Brothers) was at 4.7%.
Polling has called almost every European vote wrong since the UK election of 2015, meaning the data is actively misleading when contemplating possible outcomes.
Berlusconi, 81, is barred from office by tax fraud conviction.
The anti-establishment Five Star Movement (M5S) had support of around 27.8%, making it the leading single party but it has refused to discuss joining a coalition. A left-of-centre coalition, including the ruling Democratic Party, is predicted to come third with 27.4% of the vote.
"It would take a magician to predict today what will happen in 15 days," said pollster Antonio Noto. "Ten million voters have still not decided whether or not to vote and who they would vote for."
In 2013 general election, Five Star was polling at 20% but won 25% of votes.
"Seven per cent of the people who went to vote [in 2013] changed their minds in the polling booth and voted for a party other than the one they originally thought they were voting for," said Noto.
President Sergio Mattarella has the power to keep the current government in power until a working administration can be formed.