Brazil forecasts record 2027/28 soybean crop of 115.6 million tons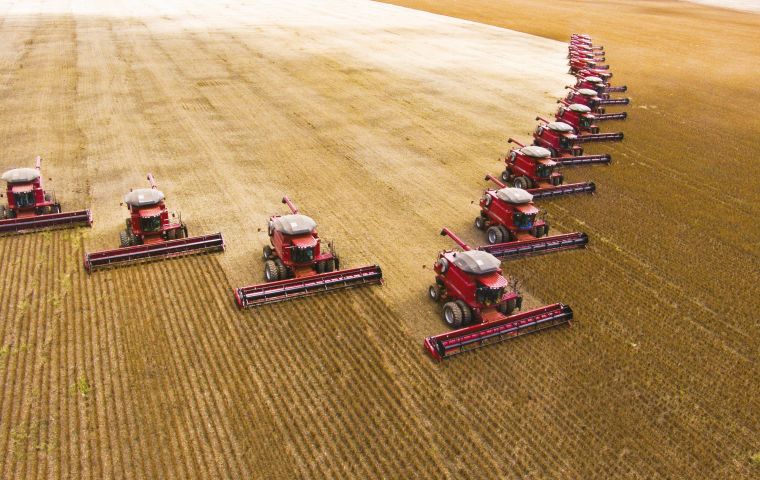 Brazil's 2017/18 soybean crop is expected to reach 115.6 million tons, a record volume, 1.2% above the previous record last year of 114.2 million tons, according to an updated forecast from consultancy Safras & Mercado.
Safras raised its previous estimate, released in December, by 1.7 million tons due to expectations of better yields in states such as Goiás, Mato Grosso do Sul, Minas Gerais and São Paulo. Conditions in Mato Grosso and Paraná, the two leading producers, are not as good. Heavy rains there have made harvest difficult and delayed field maturation.
The projection from Safras is the second-highest among top independent analysts in Brazil, only behind the forecast from AgRural of a crop of 116.2 million tons.
Safras said total planted area with soybeans in Brazil reached 35.25 million hectares in the current crop, 1.44 million hectares more than the previous, which compensated for an expected smaller average yield per hectare.
The consultancy expects Brazil to produce 89.46 million tons of corn this season, 17% less than last year, as planted area falls 11% and yields are projected to come down as well.
Paulo Molinari, an analyst with Safras, said producers have decided to invest less in the corn crop due to low prices, which will result in reduced tonnage per hectare.