Switzerland interested in a trade deal with Mercosur despite its own farmers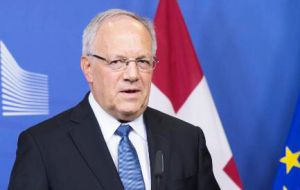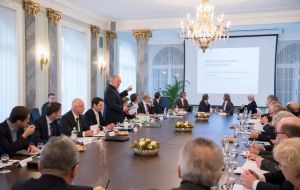 Swiss Economic Affairs Minister Johann Schneider-Ammann wants to speed up a free trade agreement between Switzerland and Mercosur, but there is concern in the agricultural sector, according to the country's media.
"A free trade agreement without the agricultural sector is not thinkable," Schneider-Ammann told a press conference on Tuesday. He was speaking after a meeting with some thirty business and agricultural organizations to discuss the aspects relating to agriculture. The Swiss Farmers' Union external link (USP) declined to attend.
A trade agreement with Mercosur, which includes Argentina, Brazil, Paraguay and Uruguay, should give Swiss exporters access to this market of 260 million consumers, but the agricultural sector will have to accept some changes.
The government took this into account when last November it unveiled sensitive plans for agricultural reform, including more competition and less protectionism.
This strategy is opposed by the USP, which argues the plan contains no measures to mitigate the "huge losses that farming families will suffer". It also says that the Mercosur negotiations and agricultural reform plan are separate issues which should not be linked.
Representatives of the 27 organizations that took part in the meeting, including associations of milk, meat and cereals producers, agreed that protectionism is not an option, according to Schneider-Ammann. He said the effects of an agreement on agriculture would be limited, although he did not give a figure.
Switzerland wants an agreement with Mercosur quickly, because the European Union is close to an deal with those countries and if it reaches such a goal before Switzerland, Swiss exporters would suffer.
Despite the size of the market, Switzerland currently exports only US$ $4.28 billion to Mercosur countries. The free trade agreement would affect not only agriculture but export companies which currently face considerable tariffs in those countries.