OAS urges Venezuela to reconsider its electoral process
Friday, February 23rd 2018 - 21:36 UTC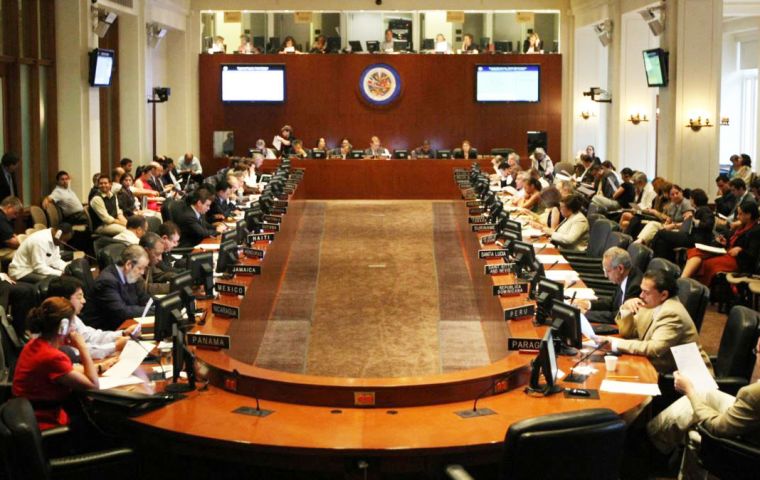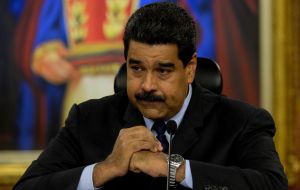 The Organization of American States (OAS) was meeting in Washington on Tuesday from 10:00 AM local time on the subject of Venezuela and "the latest events" that have occurred in the Caribbean country. 19 of the 24 members voted in favor of a resolution calling on Venezuela to postpone the elections scheduled for April.
The Permanent Council of the OAS had approved the agenda by 16 votes in favor, 6 against, 7 abstentions and 2 absences. To then approve the resolution by 19 votes in favor, 5 against and one abstention.
The extraordinary session was called to discuss "the latest events in Venezuela" in which a resolution was voted to urge Caracas to reconsider its call for presidential elections in advance.
The Permanent Council is held at the request of Mexico, the United States, Argentina, Brazil, Panama and Saint Lucia through a text that resolves "to urge the Government of Venezuela to reconsider the premature convocation of presidential elections and present a new electoral calendar that makes it possible to hold elections with all the guarantees necessary for a free, fair, transparent, legitimate and credible process."
For its approval, the resolution needed the support of 18 of the 24 OAS members.
The US representative, Kevin Sullivan, requested to reconsider the call for an "illegitimate" election in Venezuela, allowing instead a free and fair process in which all the disqualified political parties are allowed to participate and free political prisoners.
For his part, his Venezuelan counterpart, Samuel Moncada believes that the agency is "under the orders of Washington to whip the Latin American peoples."
Uruguay says it is concerned about the deterioration of the Venezuelan crisis and calls for defending democratic principles by postponing elections with proscribed candidates.
This is the first meeting of the OAS on Venezuela since the assembly held in Mexico in June last year, in which 14 countries led by Mexico and the US suffered a defeat by failing to pass a resolution of condemnation of Venezuela prior to the convocation of the National Constituent Assembly (ANC) because the Caribbean bloc maintained its support for Caracas.