Takata faulty airbag manufacturer reaches settlement in US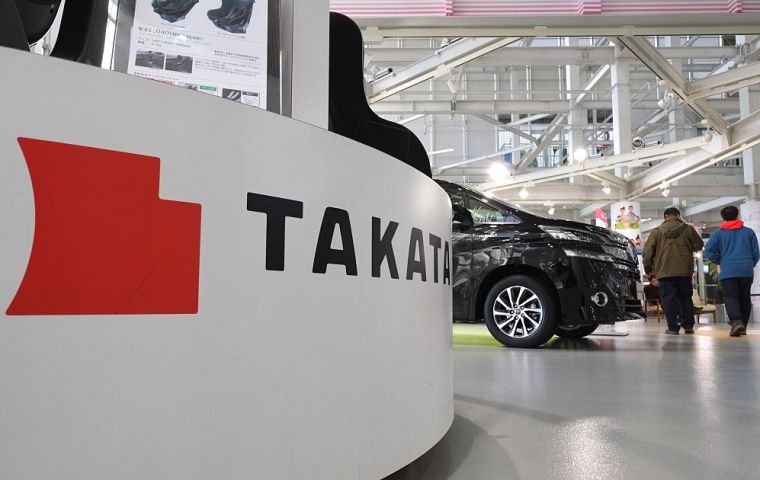 The US arm of Japanese manufacturer Takata has reached a settlement with 44 US state attorneys-general into claims it concealed dangerous defects in its exploding airbags. The faulty airbags have been linked to at least a dozen deaths and more than 100 injuries worldwide. The settlement includes a civil penalty of about US$650m.
Takata's US arm is currently in bankruptcy proceedings, however, so the penalty will not be collected.
Because Takata does not have the money, the states "agreed not to collect this civil penalty in order to maximize the recovery available to consumers who were the victims," South Carolina Attorney General Alan Wilson said in a statement.
Takata and its US arm, TK Holdings, filed for bankruptcy last year in the wake of the exploding airbags disaster. In January, the Japanese manufacturer was convicted in the US for concealing dangerous defects in its exploding airbags.
It agreed to pay a US$25m fine, US$125m to people injured by the airbags, and US$850m to carmakers that used them. The firm also pleaded guilty to a single criminal charge.
Most major carmakers have been affected by the fault, with about 100 million Takata airbags recalled globally since the issue first emerged in 2007.