UK economy grows at the slowest pace among world's wealthiest countries
Friday, February 23rd 2018 - 09:35 UTC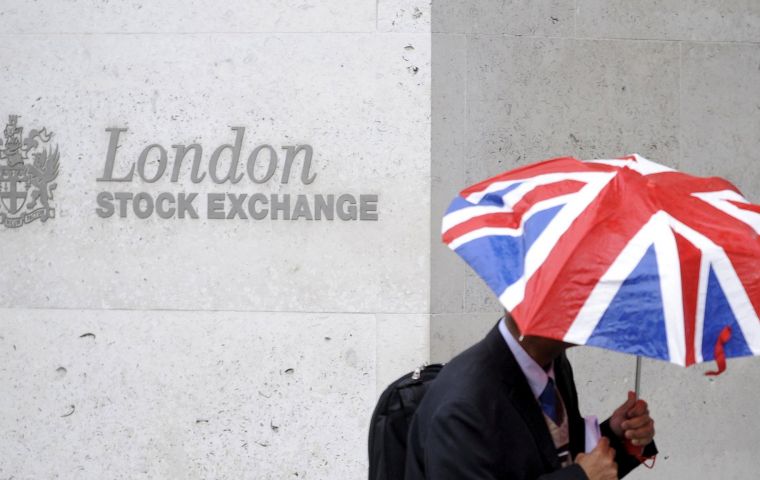 The UK economy expanded by less than previously thought in the last three months of 2017, official figures say. GDP grew by 0.4% in the October-to-December period, the Office for National Statistics (ONS) said, down from the initial estimate of 0.5%. The revision was due to slower growth in production industries, the ONS said.
In 2017 as a whole, the economy grew by 1.7%, also slightly lower than previously thought and the weakest since 2012. The ONS had previously estimated that the economy grew by 1.8% last year.
The statistics body said that household spending grew by 1.8% last year, also the slowest annual rate since 2012. It said the slowdown was partly because of shoppers facing higher prices in stores.´
"A number of very small revisions to mining, energy generation and service were enough to see a slight downward revision to quarterly growth overall," said ONS statistician Darren Morgan.
One drag on the UK economy at the end of last year was the shutdown of the Forties pipelines system for a large part of December 2017. The closure of one of the UK's most important oil pipelines cost about £20m a day in lost activity, according to Oil and Gas UK.
The data suggested the construction industry is in recession, business investment was stagnant and household spending was seeing only "modest" growth. Households have been squeezed by rising inflation coinciding with weak wage growth.
John Hawksworth, chief economist at PwC, said that would hold back growth this year to 1.5%. "This would not be disastrous by any means, but would place UK towards the bottom of the G7 growth league table together with Italy and Japan, rather than at the top with Germany and the US".
The UK's year-on-year growth rate in the fourth quarter of 2017 was 1.4%, making it the slowest growing of the world's wealthy nations (comparable figures for Canada are not yet available). The UK is also growing more slowly than the Euro zone.
Last month, it raised its growth forecast for the UK economy to 1.8% this year, from its previous forecast of 1.6% made in November. At the time, the Bank indicated that the pace of interest rate increases in the UK could accelerate if the economy remained on its current track. Unemployment edged higher at the end of last year, but still remains low at 4.4%.