Venezuelan opposition to Boycott: won't contest on presidential elections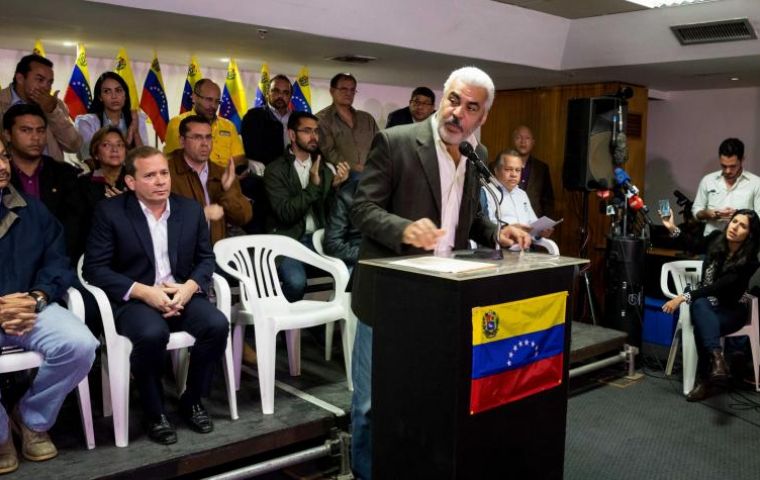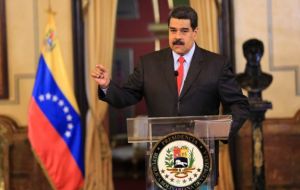 The Venezuelan democratic opposition, represented by the Democratic Unity, announced that it will not be presented to the elections convened by the government of Nicolás Maduro for next April 22 and calls for a national boycott as it is considered a fraudulent process and without guarantees.
"Do not count on the Unit or the Venezuelan people to endorse what until now is only a fraudulent and illegitimate simulation of a presidential election", said opposition leader Ángel Oropeza at a press conference. Noting that the regime is sticking to a unilateral agreement supposedly generated in the failed negotiations in the Dominican Republic between opposition and government.
The Democratic Unity issued a statement urging the Venezuelan government to accept the electoral conditions contained in a document made and approved unanimously by the observer countries of the dialogue process in the Dominican Republic and Foreign Ministers of Bolivia, Nicaragua, San Vicente, Mexico and Chile; where elections are guaranteed in the second semester of 2018, the conformation of a balanced National Electoral Council, voting of Venezuelans abroad, independent international observation, the rehabilitation of disabled parties, among other requirements.
The opposition coalition added that if the guarantees demanded and foreseen in the Venezuelan constitution were given, they would participate in the advanced elections.
Oropeza indicates that the ruling party "lies shamelessly when he says there was an agreement in the Dominican Republic, there were only some papers, you can not decide unilaterally, we ask for minimum conditions, if they open a small window for us there, but the Government closes window". "If the process complies with the law, the Unit would be willing to participate from that moment," Oropeza said.
For his part, Maduro responded to the opposition's position announcing that he will attend the elections "at all costs" whether or not the opposition participates in the elections.