Falklands second commercial air link: "Flight route is done deal" believes Tim Miller
Saturday, February 24th 2018 - 08:10 UTC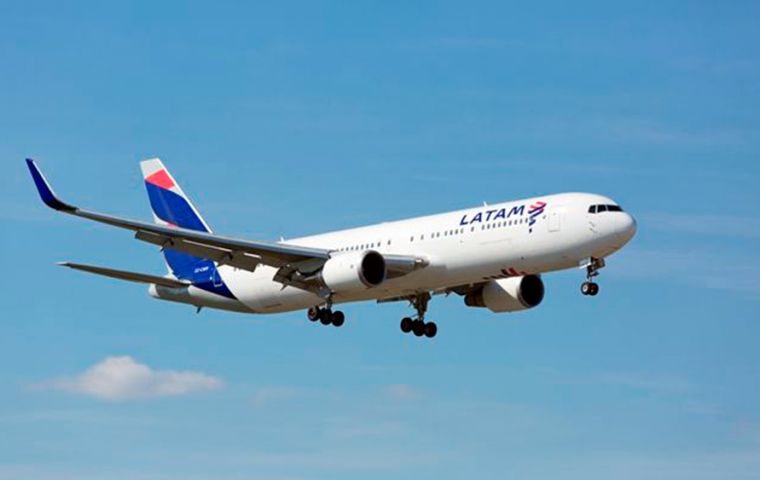 The following was published in the Penguin News, "Your Letters" section in response to the Falklands government last week's release titled "Progress made towards establishing a second commercial Falkland Islands air link"
One can assume from the press release wording, timing of release, and what was not said by an MLA in an interview on the topic recently, that the route has already been selected and is virtually a done deal. The FCO desired route being the one from Brazil and possibly with a Montevideo midpoint (already a daily flight route), initially with Mar del Plata as a monthly Argentine stopover.
If this is indeed so the following will then happen. Within a year the airline operating will come under pressure from the Argentine government to switch to a monthly landing in Buenos Aires instead, as a much more profitable route, and then a while later to landing in Buenos Aires every week, with perhaps some juicy profitable 'prime-time' slots at Buenos Aires airport for their other flights, as the bribe for the airline in exchange.
And hey presto, Argentina once again has the Falklands by the painful parts, because by heavy fare subsidy on their route they can quickly force LATAM to drop the existing Chile flight. It will not be so easy for some people here to then reject the second flight once it has been operating for a year or two and our economy is gaining a lot from it. It's easier to say no at the start – not always so easy for some when you are profiting from it.
There's no problem if a separate route could be started with Montevideo, so long as that was where it started and stopped.
There is of course only one economically viable and politically safe second flight route: Santiago-Falklands with a monthly landing en-route at say Neuquen; exactly as had been agreed with Argentina just before the Kirchner presidency killed it. We do not even need the flight every midweek at the start. It's only viable initially in summer and who would pay the airline to lose money all the rest of the time? An additional connection with Chile – our existing airline trading partner and a country we can rely on – with daily flights to all continents and twice weekly non-stop to Heathrow.
Air freight trade with Brazil? Forget it – we are far too small for them, and who wants to deal with a cumbersome and corrupt bureaucratic system? Several have tried already.
I challenge our MLAs to come down off the fence and declare that there is only one politically acceptable route – the Chilean link. Unless of course they also favor the idea of an Argentine takeover of our Islands within the next 10-15 years as a result of the route from Brazil?
Tim Miller Stanley