Falklands second commercial flight: "Damage from touchdown in Argentina"
Monday, February 26th 2018 - 07:22 UTC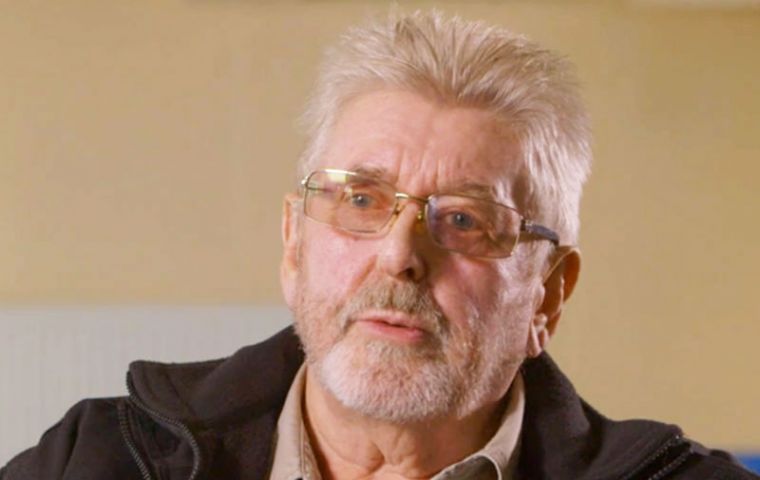 The recent statement entitled 'Progress made towards establishing a second commercial Falkland Islands air link' released by the Falkland Islands Government has met with a mixed reception in the Islands. While some have expressed favor others have reservations and questions such as the current letter from Eric M Goss MBE publishes in the Penguin News.
I was disturbed to hear and read about the press release from MLA Barry Elsby and CEO Barry Rowland on the recent development to establish a second flight from South America.
They don't realize the long term damage this will bring by allowing a touchdown each way once a month in Argentina. The present call at Rio Gallegos has problems and drawbacks. The commercial benefits of a second link are hypothetical – we are doing all right as it is. Rotor winds are likely to cause a diversion to Comodoro Rivadavia and we don't want go down that road again.
The 1999 Agreement was done behind our backs. It was set up by the FCO with the late Robin Cook leading our councilors by the nose. The Agreement was signed without the knowledge of the local community. When the two councilors returned and broke the news a massive demonstration of protest assembled on Arch Green, proceeding with banners to 23 Ross Road West via a call at Government House. This collective show of the extreme displeasure is remembered by many citizens.
For 91 years from 1855 to 1946 the sovereignty issue was dead and buried. Good neighborly relations existed between the Falkland Islands and Argentina. This ended when the fanatical Juan Peron became President of Argentina. He revived the sovereignty claim, inciting his gullible nation to progress with his fake ideology.
Do the authors of the statement realize the long term problems another call will bring with a stop anywhere in Argentina, especially the capital?
Never start what you can't stop. Let us not be persuaded by our transient population. Have the Argentines forgotten they are signatories of the 1944 Chicago Convention?
I object to any further connection with Argentina while they lay claim to the sovereignty of the Falkland Islands.
Eric M. Goss MBE, Stanley