UK counter terrorism expert warns about far-right violent extremism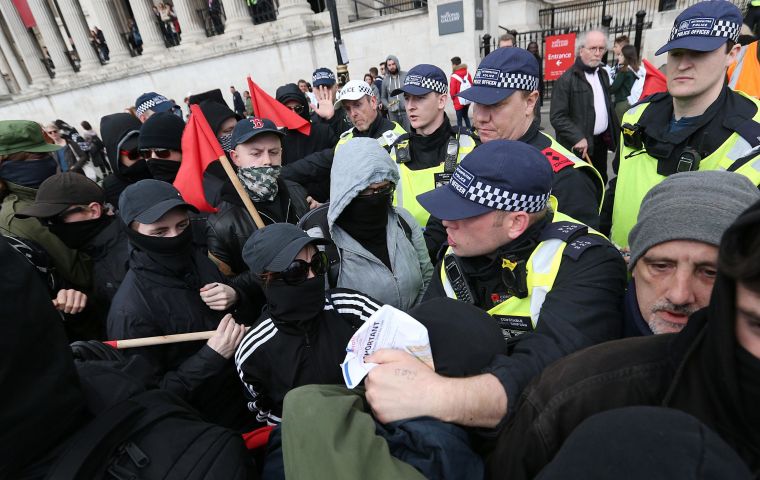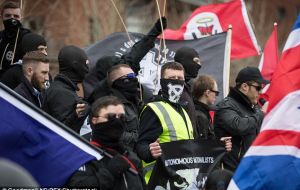 The retiring head of counter-terrorism policing in the UK has warned of the growing threat of far-right terrorism. Assistant Commissioner Mark Rowley, who will retire from the Met Police next month, said four extreme-right terror plots were disrupted last year. Ten Islamist-inspired plots have been foiled since March last year, he added.
In a speech made at Policy Exchange, the Met Police's Mr Rowley also warned that far-right extremists are working in similar ways to Islamist extremists. He said they create intolerance, exploit grievances, and generate distrust of state institutions.
One of the four alleged far-right plots disrupted was that of white supremacist Ethan Stables. Earlier this month he was convicted of plotting an axe and machete attack on a gay pride event at a pub in Barrow.
Mr Rowley said: "Islamist and right-wing extremism is reaching into our communities through sophisticated propaganda and subversive strategies creating and exploiting vulnerabilities that can ultimately lead to acts of violence and terrorism.
"Ten conspiracies of an Islamist nature were stopped since the Westminster attack. And I can tell you today that over the same period police have been able to prevent a further four extreme, right-wing inspired plots in the UK."
He said it was "important we make these figures public in order to illustrate the growth of right-wing extremism".
Referring to the banned group National Action, he said: "For the first time we have a home-grown proscribed white supremacist, neo-Nazi terror group, which seeks to plan attacks and build international networks."
Last year, the security service MI5 joined the fight against the right-wing terrorist threat. There are currently more than 600 live investigations and more than 3,000 people of interest at any one time.
While they have not been involved directly in terrorism, he singled out Tommy Robinson, who founded the English Defense League (EDL), and Jayda Fransen, the deputy leader of Britain First, as voices from the far right who stir up tensions.
Aside from the attempted gay pride attack in Barrow, the other three alleged plots that were foiled last year are yet to come to trial. One allegedly involved a neo-Nazi buying a machete with the intention of murdering the Labour MP Rosie Cooper.
Mr. Rowley said the ability of extremists and terrorists of all kinds to "ply their trade" through the internet was of great concern. He urged social media companies to do more to combat extremism.
"Many of them tried to argue for some that they simply provide pipes, they have no editorial responsibilities," he said. "That argument was always in my view nonsense. They've stopped using that argument. They've started to try and take some responsibility.
"I think to be fair to them, they can't exert editorial control over everything that is published on their sites.
"But they can exert a massive amount of control both on the day-to -ay management of it, and I think more in the future about how they design their platforms and their operating systems and their products.
"Their products shouldn't simply be designed for maximizing profit, they should be designed with a parallel objective around public safety."