Falklands FIPASS: explosion incident during maintenance work
Thursday, March 1st 2018 - 09:41 UTC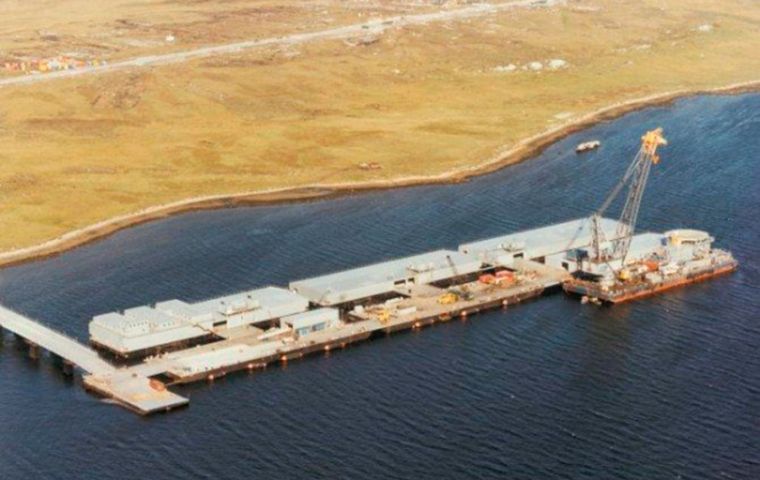 Falkland Islands police and Emergency services are investigating an incident with an explosion at the bridge linking the Islands port with land. The following release was made public on Wednesday.
On 27 February at 4:10pm, the police, ambulance and fire service were called to reports of an explosion at the FIPASS bridge. Two male Atlink employees were found at the scene with burn injuries and were taken to King Edward VII Memorial Hospital for treatment; a further individual received superficial injuries.
Both men admitted to hospital are stable and will be medic evacuated for specialist treatment. The Falkland Islands Government extends its sympathies to all of the injured men and hopes that they make a swift recovery.
The Royal Falkland Islands Police and the Director of Emergency Services & Island Security are investigating the incident to determine the exact cause of the explosion which took place during maintenance; this work at FIPASS has been temporarily suspended.
The Director of Emergency Services & Island Security has attended the site and has determined that it is safe for use and remains structurally sound.
FIPASS will continue to remain open whilst further enquiries are made and the Falkland Islands Government will work with Atlink to review working practices.