Brazil back on the growth path in 2017 after two years of contraction
Saturday, March 3rd 2018 - 10:43 UTC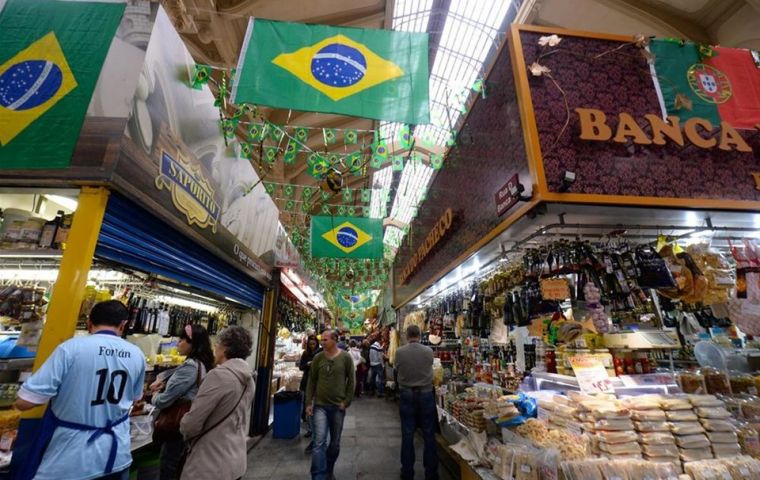 Brazil's economy grew by a percentage point in 2017 after two years of contraction, government figures showed Thursday, confirming the South American giant's recovery from one of the worst recessions in its history. The agro-industrial sector led the way with 13% growth last year, trailed by the service sector, which showed 0.3% growth. Industrial output remained stable.
The modest growth represented a significant turnaround for Latin America's biggest economy, which contracted 3.8% in 2015 and 3.6% in 2016. The government is projecting growth of three percent in 2018, while market analysts expect to see 2.8% growth.
To help fuel growth, Brazil's central bank cut its benchmark interest rate on February 7 to 6.75%, the lowest in modern history and its 11th consecutive cut. The rate now stands at about half of what it was at the end of 2016, thanks to a drop in inflation.
Unemployment, however, remains high, with 12.7 million Brazilians without steady work.
Brazil also has a large fiscal deficit blamed on its pension system -- which the deeply unpopular conservative president, Michel Temer, failed to reform when a measure he supported was not approved in Congress. That led the Fitch ratings agency on February 23 to cut Brazil's sovereign debt rating, sending it deeper into junk status.
"Brazil's downgrade reflects its persistent and large fiscal deficits, a high and growing government debt burden and the failure to legislate reforms that would improve the structural performance of public finances," Fitch said.
Temer has spearheaded austerity cuts, looser labor laws and a big privatization program -- deeply unpopular proposals that are nevertheless backed by investors.