Falkland Islands Immigration System Slowly Changing
Saturday, March 3rd 2018 - 10:04 UTC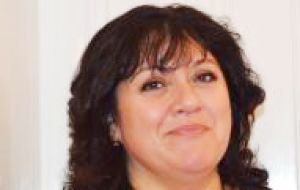 Over a number of years the Falkland Islands Government have been reviewing and looking to update their immigration laws and procedures. The review formally started in 2013 and has seen a number of papers and proposals considered by the Government since that time. Two large papers were considered by the Islands Government in 2015, with a number of principles being agreed and legislation subsequently being updated.
The review was led by the Falkland Islands Government, as such issues are constitutionally a matter for internal political consideration. However, external advice was sought by the Government where required, with a civil servant being seconded from the UK Home Office to assist in 2013/14.
Changes proposed throughout this review process are now beginning to come into force. The most recent change agreed by the Islands Executive Council was announced last week. Non-residents to the Islands are now able to apply for work permits of up to four years in duration, whereas they were issued for a maximum of two years previously. Individuals could (and will still be able to) renew work permits, but the local government hopes that this longer initial duration of work permits will help to attract migrants to choose to make their life in the Islands. It also looks to reduce the financial and administrative burden on employers in the Islands who employ non-residents. As it stands 58% of work permit holders have been in the Islands for less than three years – the Islands Government hope to see that figure reduce over time, with people choosing to move to different, more permanent, immigration statuses.
Member of the Legislative Assembly of the Islands, Mrs Leona Roberts, described this change as "much-anticipated". Many members of the local business community have long been calling such a change and have been frustrated with the pace of the work. The Islands Director of Emergency Services and Island Security, who is the Official responsible for immigration services, has said that implementation of further previously agreed changes to the immigration laws is a "high priority activity" and is due to be complete by June 2018. At that point further changes will come into force, most particularly clarifying the process of how to progress from a work permit through to a permanent right to remain in the Islands and ultimately to Falkland Islands Status.
The Islands workforce is diverse and currently includes, according to their most recent census, nationals from Argentina, Chile, Peru, Uruguay and a range of other countries in the region. With the Islands having experienced significant economic growth over the past three decades, there has been a need to bring in a workforce from elsewhere. Work permit holders made up 22% of the total Islands population at the time of the last census in late 2016. This figure has grown over the past decade and is expected to continue to grow into the future.