Falklands second air link: Charter flights could make a second flight a non-issue
Monday, March 5th 2018 - 09:05 UTC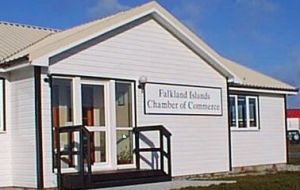 The recent statement entitled 'Progress made towards establishing a second commercial Falkland Islands air link' released by the Falkland Islands Government and sponsored by the governments of UK and Argentina, has met with a mixed reception in the Islands. While some have expressed favor others have reservations and questions.
The Chamber of Commerce Executive Secretary wrote in last week's paper that "Although a suggested stopover in Buenos Aires is opposed by a number of our members, the Chamber hopes that a second flight will be in place in time for the commencement of the next summer season."
As a Chamber member for the past 23 years, I would like to make it clear that endorsement of this letter by the membership was never sought; rather, it represents the opinion of the Chamber of Commerce Board.
I do not support any negotiations regarding a second commercial flight from South America to the Falkland Islands that is used as a political tool by any country.
I also strongly object to what appears to be ever more concessions on this subject by our MLAs and senior Civil Service, with no discussion on the resumption of charter flights included in these 'negotiations'.
The resumption of charter flights during the summer season could significantly alleviate the pressure on the LATAM flight, and make the second flight, which the Chamber Board believes is "vital to the continued economic development of the Islands," a non-issue. (PN)
Nikki Buxton
Managing Director
Synergy Information Systems Ltd