Gary Oldman takes the Oscar for his performance as Winston Churchill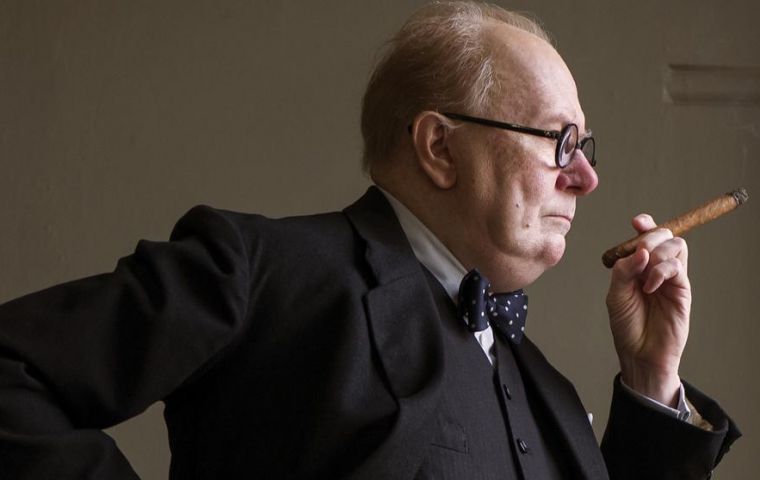 Gary Oldman took home gold for his performance as Winston Churchill in the historical drama "Darkest Hour" at the 90th Academy Awards on Sunday night.
The actor was essentially a shoo-in to win the Best Actor award after picking up trophies at the Golden Globes, BAFTAs and Screen Actors Guild Awards in the past few months. He beat out competition like Daniel Kaluuya in "Get Out" and Timothée Chalamet in "Call Me By Your Name," who was set become the youngest Best Actor honoree in almost 80 years.
"Movies, such is their power, captivated a young man from south London and gave him a dream," he said onstage in his acceptance speech before thanking his mother. "Put the kettle on, I'm bringing Oscar home."
Oldman's win arrives amid a growing backlash against the actor, as allegations of domestic violence against him have resurfaced. The English actor was accused of choking and beating his then-wife Donya Fiorentino in 2001 with a telephone while their young children watched.
The police investigated Fiorentino's claims and charges were never filed, with Oldman describing her account as "replete with lies, innuendos and half-truths."
People watching along immediately reacted on Twitter to Oldman's win, as well as to accused rapist Kobe Bryant's, who picked up an Oscar for Best Animated Short Film.