Forget Berlusconi: Italy has become a major setback for the European Union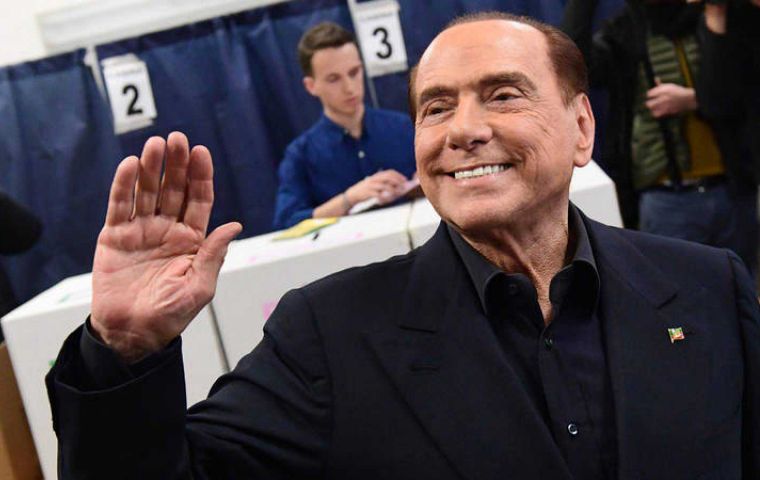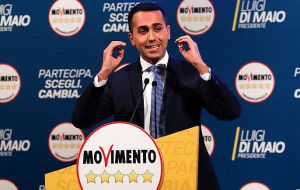 Italy's general election on Sunday has so far resulted in a hung parliament, with the country's Euro skeptic Five Star Movement emerging as the single party with the most votes. The centre-right coalition headed by former Prime Minister Silvio Berlusconi is expected to gain between 248 and 268 seats and a 37% vote share, which is still short of a majority. Some 316 seats are needed to form a government.
If Berlusconi fails to cobble together a parliamentary majority, the Five Star Movement will likely have to form a coalition. It currently has about 32.5% of the vote, and somewhere between 216 and 236 seats.
While the Five Star Movement has refused to form any sort of coalition with its rivals, it has previously acknowledged that it would team up with the Northern League if forced to.
Five Star leader Luigi di Maio told staff in January that "it's the numbers that are forcing us" to consider a coalition with the Northern League, or Lega Nord, Italian newspaper La Stampa reported.
The Northern League currently has about 18% of the vote. That means the Five Star and Northern League have about 50% of the total vote combined. Such an alliance would leave Italy in the hands of a Euro skeptic, anti-establishment, and anti-immigrant coalition.
Five Star previously called for Italy to leave the Euro zone, but softened its tone as it became more popular. Di Maio in February said he wanted to "re-negotiate some EU rules, but not hold in an in/out referendum," according to the Financial Times.
He has also called for an "immediate stop" to the sea-taxi service that brings migrants to Europe. Italy is usually the first stop for refugees fleeing North Africa by boat.
Similarly, the Northern League last month called for Italy's withdrawal from the EU if Brussels refused to re-negotiate financial and immigration policies. The party vowed to reduce the amount of money Italy paid the EU and give the Italian constitution over EU laws. It has also pledged to effectively close Italy's borders and repatriate 100,000 immigrants per year.
A Five Star-Northern League alliance would be "worst case scenario for markets," although it seemed "unlikely" at this point, UBS said on Monday. BBC Europe Editor Katya Adler said it would be the "EU's nightmare result to come true"
However the Euro skeptic French politician Marine Le Pen tweeted her congratulations to the Northern League and heralded the "arrival of a coalition led by the League... [as] a new stage of the people's awakening!"