YPF plans shale oil and gas production to increase 35% during 2018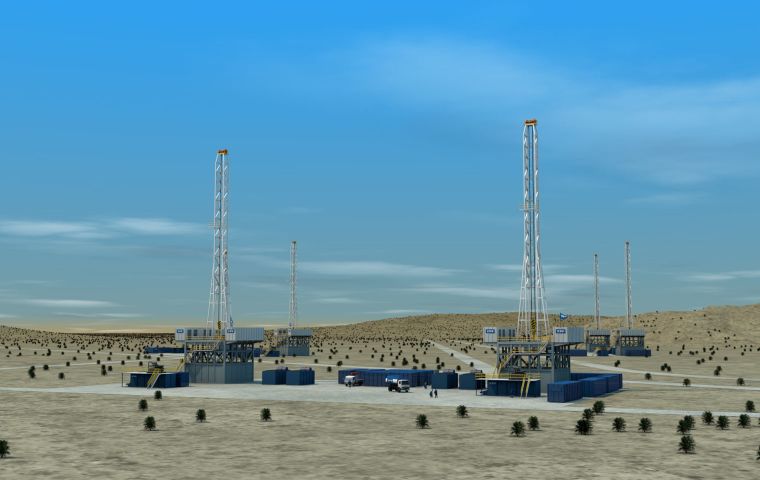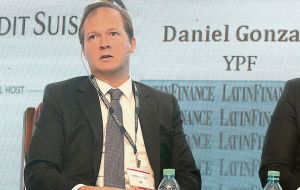 Argentina's state-owned oil company YPF SA expects shale oil and gas production to grow 35% in 2018, as costs in the Vaca Muerta shale play continue to fall, Chief Financial Officer Daniel Gonzalez said. Still, declining production in mature fields means overall hydrocarbon output will fall 2 to 3% in 2018 after a 5.3% reduction in 2017, Chairman Miguel Gutierrez said.
Gonzalez said the company planned to drill 100 wells in 12 different areas of Vaca Muerta this year, after drilling costs for horizontal wells fell to US$1,390 per lateral foot in the fourth quarter compared with US$2,270 in 2016 and US$3,050 in 2015.
The company recently finished drilling its first 3,200-meter long lateral well, and in February 2018 gas production in the 10,000-acre El Orejano area reached 5 million cubic meters per day, Gonzalez said on a conference call on Monday after posting full-year 2017 earnings on Friday.
"YPF has a total acreage of close to 5.5 million acres, reaffirming the potential in Vaca Muerta is actually huge," Gonzalez said, adding that the company planned to launch five pilots in the Belgium-sized shale play this year, including one with Norway's Statoil.
Argentina has the world's No. 2 shale gas and No. 4 shale oil reserves.
Argentina's government owes YPF US$780 million in unpaid subsidies for increased natural gas production for 2017, Gonzalez said. The cash-strapped government has previously issued bonds to compensate oil companies for late payments, and Gonzalez said he expected a resolution "very soon."
Gonzalez said YPF Energia Electrica, YPF's electricity subsidiary being partly sold to General Electric Co, has an implied valuation of US$1.1 billion to US$1.24 billion. GE plans to purchase a 25% stake in the subsidiary.
Gonzalez said the company is in talks with an unnamed third company about the sale of an additional 25%. Gutierrez added that YPF expects to name a new chief executive before the next shareholders' meeting, which is scheduled for April 27. A six-member committee has run the company since former CEO Ricardo Darre resigned in August.