Argentine central bank anticipates volatility in the money exchange market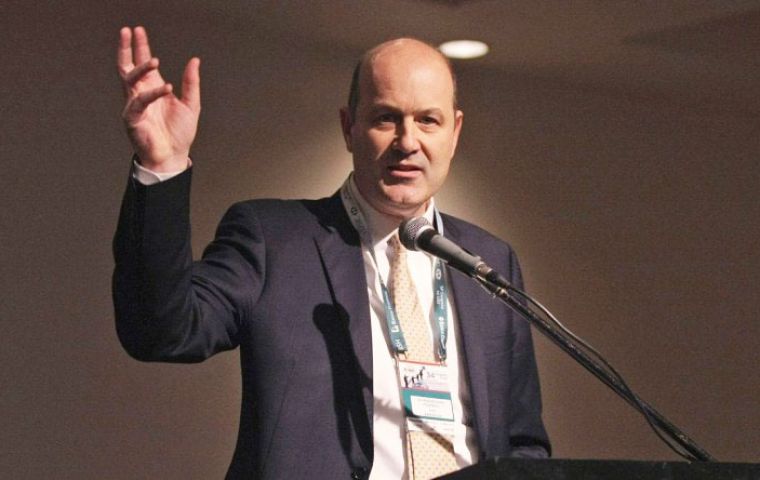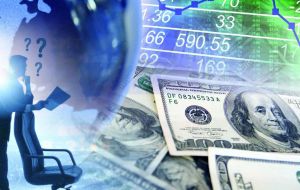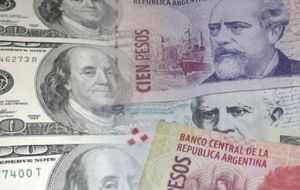 Argentines will have to get used to the volatility of the money exchange rate, advised Central Bank president Federico Sturzenegger on Wednesday when the US dollar (a sacred reference for Argentines) reached a new historic high above the 20 Pesos. (Actually 20,69 for retail sales and 20,69 for wholesale operations at the end of trading).
The US dollar exchange rate has been a standing issue during the austral summer in Argentina since the economic team announced it was easing the inflation target for 2018, which now stands at 15%.
Even with an abundance of dollars since Argentina reached an agreement with outstanding creditors, and now has full access to global money markets, summer months are usually difficult. Summer holidays, overseas trips, demand for foreign currency while dollars from crop exports does not begin to reach the country until late March, generates a relative buying spree, and thus the Central bank has intervened to keep what it considers a rational exchange rate in line with other economic data.
The Central bank has been selling dollars, 20/30 million dollars per day on average, to successfully keep the greenback price on target, but this has not happened at mid week, when it has had to invest some 50 million.
Anyhow the central bank has some 62bn dollars in reserves, but it must try a delicate three front balance: contain inflation and consumers expectations, a competitive exchange rate for exporters, and keep interest rates in Pesos stable as to not slow the economy.
Not an easy task since president Mauricio Macri team decided on an gradual approach to economic reform, particularly when faced with an inherited budget deficit, to the tune of almost 8% of GDP.
So this means volatility and choppy waters: if the dollar price increases, inflation climbs, but if the price remains at a level to help combat inflation it might not be enough to stimulate exporters, and the country could suffer a flood of imports because of a mismatch between domestic costs in Pesos and cheap imports.