China, Russia and Japan applaud the announced Trump-Kim Jong Un meeting
Friday, March 9th 2018 - 17:31 UTC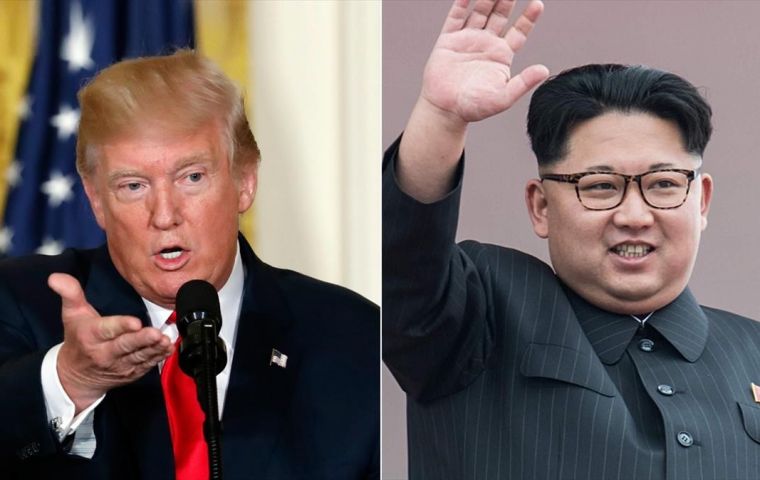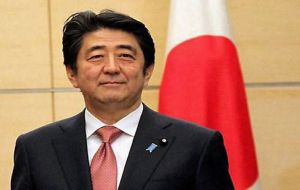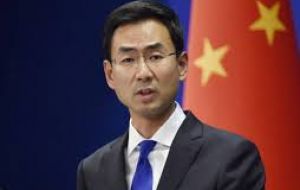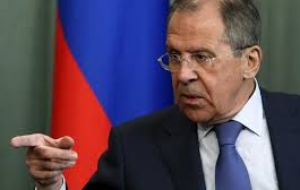 China, Japan and Russia have cheered an impending meeting between United States President Donald Trump and North Korean leader Kim Jong Un as a "significant first step" towards the de-nuclearization of the Korean Peninsula.
The unprecedented meeting between the top leaders of the US and North Korea, to take place by May, marks the pinnacle of an abrupt thaw in ties since the North's olive branch to the South at the turn of the year.
Even so, Japanese Prime Minister Shinzo Abe said Tokyo will work with Washington to continue maintaining economic sanctions and military deterrence on Pyongyang until it demonstrates the "complete, verifiable and irreversible" dismantling of its ballistic missiles and nuclear program.
And because such pressure will continue to be kept on the regime in spite of the talks, Foreign Minister Taro Kono said there was nothing for Pyongyang to gain until it starts to take concrete steps.
If Pyongyang does give up its nuclear program, Defense Minister Itsunori Onodera said, Japan stands ready "to make changes to its defense posture in accordance to the assessment of the security environment".
In Beijing, Foreign Ministry spokesman Geng Shuang said: "We hope that all sides can show political courage, make the required political decisions and carry out all that is necessary for both sides to have dialogue"
He added: "It is impossible for sanctions alone to achieve denuclearization of the peninsula. In order to quickly turn the sanctions pressure into momentum for dialogue, we hope that all parties can address each other's legitimate concerns."
Russian Foreign Minister Sergei Lavrov also hailed the meeting as a "step in the right direction", saying that it was required to normalize the situation on the tense peninsula.
In Tokyo, Mr Abe said Mr Kim's offer for talks had shown that the harsh sanctions were biting. Last year, the United Nations Security Council passed four sets of sanctions against Pyongyang, which fired 23 missiles and conducted its sixth and most powerful nuclear test.
Mr. Abe, who spoke to Mr. Trump by phone for half an hour on Friday morning, will travel to Washington next month to discuss North Korea.
Mr Kim had - in a 180-degree shift in rhetoric - promised in a message delivered to the US via South Korea to give up his country's nuclear and ballistic missile programs in exchange for assurances towards the protection of his regime.
He was also quoted as saying that he "could understand" the need for Washington and Seoul to proceed with their annual joint military exercise next month without any downsizing in scale. The North had, in the past, treated the exercise as a dress rehearsal for an invasion.
South Korea's National Intelligence Service chief Suh Hoon, who was part of the South's delegation to Pyongyang for the meeting with Mr Kim, will be in Tokyo next week to brief officials on the outcome of the talks.
Chinese and Japanese analysts said that North Korea's ultimate goal was to ease the pressure of sanctions from the international community.
Professor Jia Qingguo of Beijing University said: "The severity of the sanctions and other pressures have also led to the North Koreans feeling that there is a need to adjust their own policy to guarantee their own security."
Dr Masashi Nishihara, president of the Research Institute for Peace and Security in Tokyo, agreed. "The sanctions must have also been affecting the lives of his soldiers and of his people. If his soldiers are hungry, can they really stand behind Kim and support his regime?" he said.
But he added, noting historical precedent, that there was every possibility that this was only a ploy to buy time. "He has spent so much effort to build up his nuclear program and suddenly he says he wants to give up the whole thing? This is very suspicious."
Kobe University political scientist Tosh Minohara, too, noted a report on Washington-based North Korea monitoring project, 38 North, that said satellite images last week showed that Pyongyang's main nuclear reactor may be operating - meaning producing plutonium.
The Japan Times further noted in an editorial on Thursday that it was difficult to imagine North Korea giving up its nuclear arsenal because it "has been written into the country's constitution - it is often referred to as a 'treasured sword of justice'".
"That encourages the conclusion that the offer of talks is an attempt to buy time, and to see if Moon can be tempted to break with Washington and Tokyo and ease pressure on its neighbor," the report added.
Dr Minohara said "I think that it's the same old, same old - it's a high level game of chess, of diplomacy and statecraft. But Kim has to understand that he is playing a very dangerous game, too. If Trump feels that he's been deceived, knowing his personality, he's going to retaliate very strongly to punish 'Rocket Man'."